3 minutes
Survey Reveals Limited Partners' Plans for 2022
14 October 2021
LPs share candid views on asset allocation, transparency and ESG in the SS&C Intralinks 2022 LP Survey.
After a chaotic 2020, followed by three quarters of 2021 that were spent adjusting to new global norms in a market with record levels of dry powder and deal activity, 199 limited partners (LPs) from varied programs across multiple asset classes shared with us their current sentiments around investment allocations and plans for the next 12 months in the just-published SS&C Intralinks 2022 LP Survey produced in association with Privaty Equity Wire.
Key areas explored in the survey were transparency and technology, along with approaches to environmental, social and corporate governance (ESG) investments.
Key findings
Let's start with the good news. Overall, LPs have been happy with performance within private markets over the past year, despite lingering uncertainty and some bumps in the road brought about by COVID-19. In fact, almost 75 percent of the LPs we surveyed expect to increase their allocations in 2022 — especially in private equity.
However, communications emerged as one area that can stand to see some improvement. Among our respondents, 56 percent shared that their general partners (GPs) could be doing better on analytics reporting. Only 25 percent said that they were "very satisfied" with the current technology capabilities of their GPs. In contrast, the majority — specifically, 69 percent — said that they were only "moderately satisfied." Solutions may vary, but the takeaway is that there is room to grow in this area.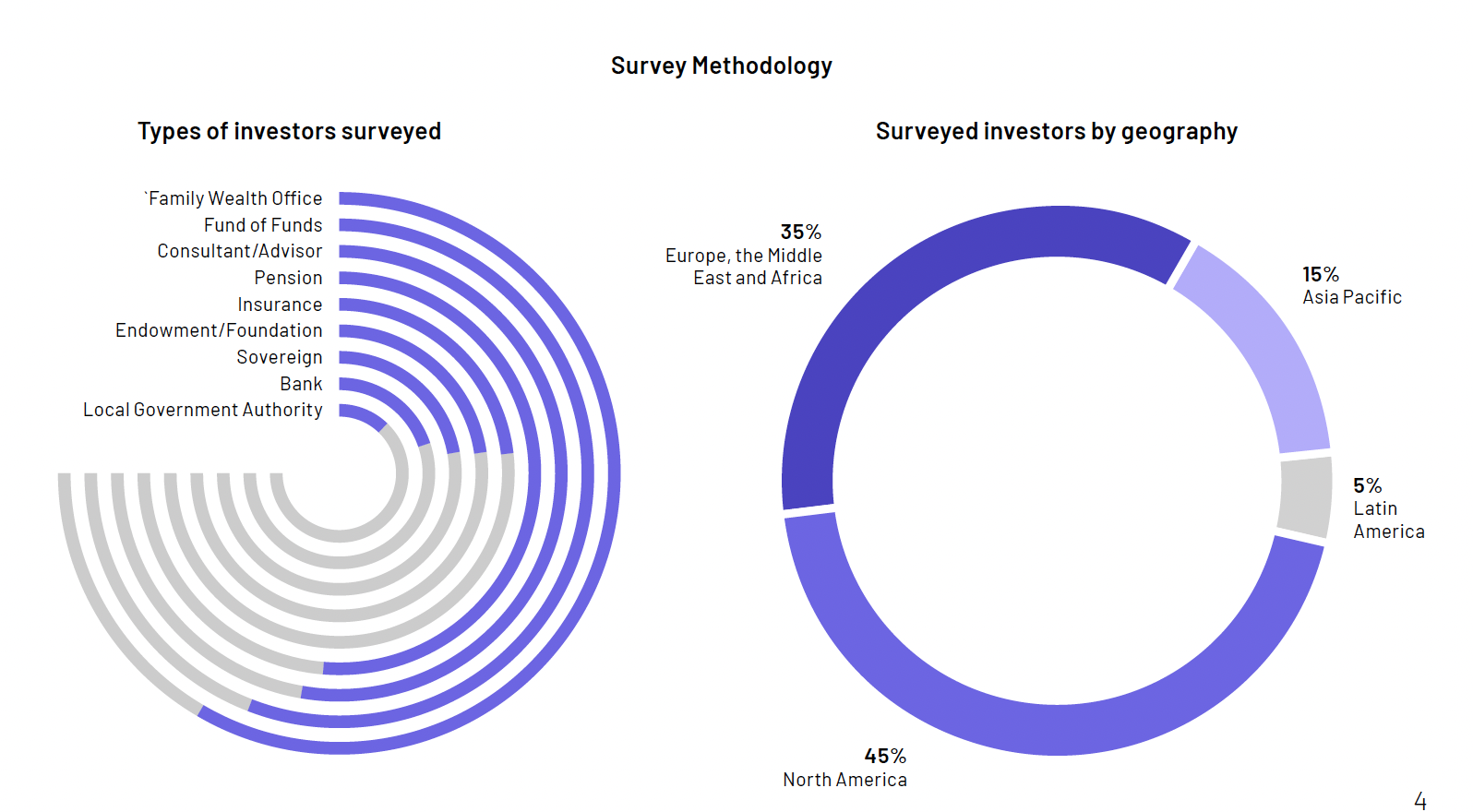 Jean-Francois Le Ruyet, a partner at Quilvest, succinctly summed up both the need and challenge, saying, "More technology is obviously nice to have, but on the LP receiving end this also involves new investments in technology to be able to cope with new communication channels, new volumes of data, etc. For now, this is not easy to implement, as there is no industry standard."
Fund managers stand to improve their clients' overall investment experiences in 2022 if they place more emphasis on reporting and analytics technologies.
Being transparent about transparency
Along with the quality of the data reporting itself, LPs told us about their experiences with transparency overall. Some firms stepped up their efforts with regular updates via Zoom to strengthen investor confidence, starting in the early days of the first lockdown.
Kelly Meldrum, partner & head of primary investments at Adams Street, noted that her team has seen evidence of more frequent communication over the past 18 months. "The number of GP meetings and conversations (excluding annual meetings) increased 27 percent in 2020 over 2019," she noted.
While Zoom isn't a replacement for in-person meetings, she added, it does offer an opportunity for more updates to large and small groups. For many, this has introduced a level of service that may very well continue through 2022.
The influence of ESG
ESG was another investment area that we explored in the report. We asked participating limited partners to place the following statement on a scale of one to five (with one representing the highest level of importance): "The quality of ESG data is increasingly becoming a central tenet of our ongoing portfolio monitoring process." The average response was "three" as some LPs appeared to be more focused on the quality of ESG data than others. Opinions seemed to divide along geographic lines: ESG has been more of a focus in Europe in recent years than in some other regions of the world.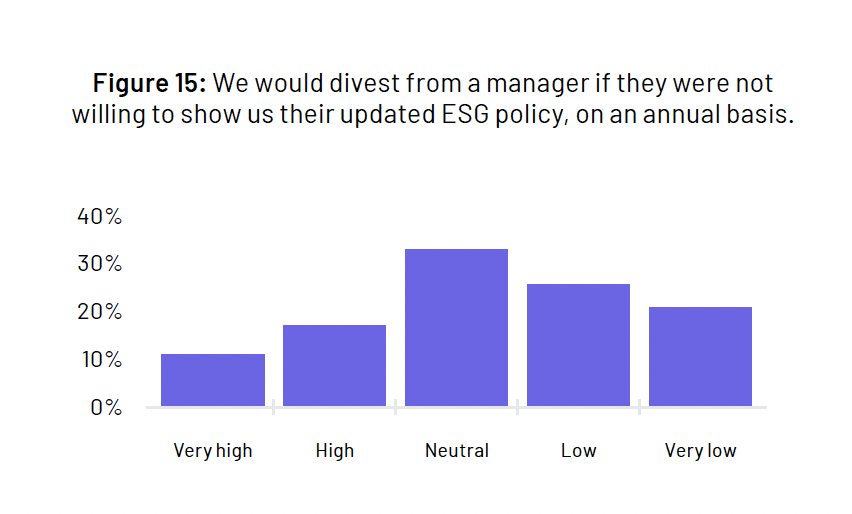 One allocator based in Europe agreed with the statement but added that "... the quality of data available, especially from underlying GPs, can vary. We are working hard to fill in gaps for our own clients and this is a growing area of focus as a firm, as investor focus on ESG is intensifying — and broadening — all the time."
The SS&C Intralinks 2022 LP Survey is chock full of additional insights and how LPs expect the private markets to evolve over the coming 12 months. For the entire picture in detail, I invite you to download the full report, available here now.
Meghan McAlpine
Sr. Director of Strategy and Product Marketing
As Sr. Director of Strategy and Product Marketing for Intralinks, Meghan McAlpine is responsible for the go-to-market strategy and driving the growth of the company's Alternative Investments solution, the leading communication platform for private equity and hedge fund managers and investors. 
Prior to joining Intralinks, Meghan worked in the Private Fund Group at Credit Suisse. While at Credit Suisse, she raised capital from institutional and high net worth investors for domestic and international private equity firms.  
Sign up for our newsletter for must-read market analysis and thought leadership, delivered right to your inbox.