Transforming the business world

takes hard work

and happens one client at a time.
We are proud of our achievements, and of our services to our customers.
Company / About
About Us
Intralinks® is a Software-as-a-Service (SaaS) company. Our platform offers customers the ability to easily work with anyone, anytime, and anywhere. Intralinks customers can share documents and files securely, allowing them to complete their tasks quickly and efficiently on any hardware or operating system, on mobile or desktop — all they need is a browser and a web connection.
Intralinks gives customers complete control over their valuable information and content — even after they've shared files outside their network and organization. Intralinks sets customers free to accomplish more, with greater productivity, and without the need to worry.
Research firm Gartner has named Intralinks as a top supplier of enterprise collaboration and social software solutions. Since our inception more than 18 years ago, our solutions have served customers in a wide variety of industries, including financial services, life sciences, high technology, and manufacturing.
Intralinks is a
leading global technology provider

of beyond-the-firewall collaboration solutions and the standard for trusted collaboration among networks of business professionals. 
Our Mission
Without the unhindered interaction of companies and people, there can be no exchange of ideas, services, or products.
In turn, barring this exchange, there can be no commerce, which is the basis of our society and civilization. It is therefore Intralinks' mission to provide companies and individuals with a global platform to transact and share data and content, freely, and securely.
We are proud to enable collaboration for so many outstanding customers and individuals. Our applications support many crucial tasks: major mergers and acquisitions; the raising of investment funds to support the varied needs of business and innovation; the acceleration of research into new therapies; and much more. 
We believe that by enabling successful collaborations, we contribute value, both monetary and in intellectual assets, to the world at large.
Our Vision of Commitment to You
We remain committed to provide the best services and products possible.
Our vision is to remain permanently relevant and indispensable to our customers in their various industries and activities. Perhaps more than ever, corporations and individuals must be capable of securely managing the ever-exploding volumes of data and content, produced in multiple formats, and on various devices and machines.
Intralinks upholds the rights of the customers to be the sole arbiters of who sees and shares their data. The employees and management of Intralinks are committed to safeguard the data and content entrusted to us, using the most powerful security protocols and tools available.
By innovation and transparency, and by exemplifying the highest ideals of corporate citizenship, we will continue to earn the trust and loyalty of our customers, enrich our communities, and improve the standards and benchmarks by which commerce is transacted globally.
Company / About
What We Do​
​Intralinks is a trusted global leader for providing
secure content management and collaboration solutions

. What some call "the cloud," we call a safe collaborative workspace. Since our inception more than 17 years ago, we have provided solutions to support secure data sharing and transactions for multiple industries, including financial services, life sciences, technology, and manufacturing.

We Excel at What We Do
Our platform has generated more than 1.4 billion pages, and supported more than $28.1 trillion in M&A transactions.
A few highlights:
Intralinks clients include 99 percent of the Global Fortune 1000.
Industry-leading Intralinks Dealspace® virtual data rooms (VDRs) have generated more than 1.4 billion pages to support more than $28.1 trillion in M&A transactions. 
Intralinks VIA® is a secure enterprise collaboration solution that offers lifetime control of content — even when the documents or files are outside the enterprise where they originated.
Through our applications and services, we always find new ways to serve our customers, whether we are supporting M&As, drug discovery processes, fund management — any industry where secure collaboration is crucial for success.
Our History
​Intralinks is the leading global provider of secure content management and collaboration solutions.
As a dynamic company, Intralinks has changed to better serve an expanding range of industries, including financial services, life sciences, technology, and manufacturing. Our client roster includes 99 percent of the Global Fortune 1000. Intralinks has already transformed the way businesses share content and data. But we believe we are going to be writing even more exciting chapters in our history, both tomorrow and in the years to come.
In the meantime, we invite you to join us on our journey. Get to know us. Our focus and commitment through the years have made the Intralinks Dealspace® virtual data room (VDR) the standard that all other rivals are judged by.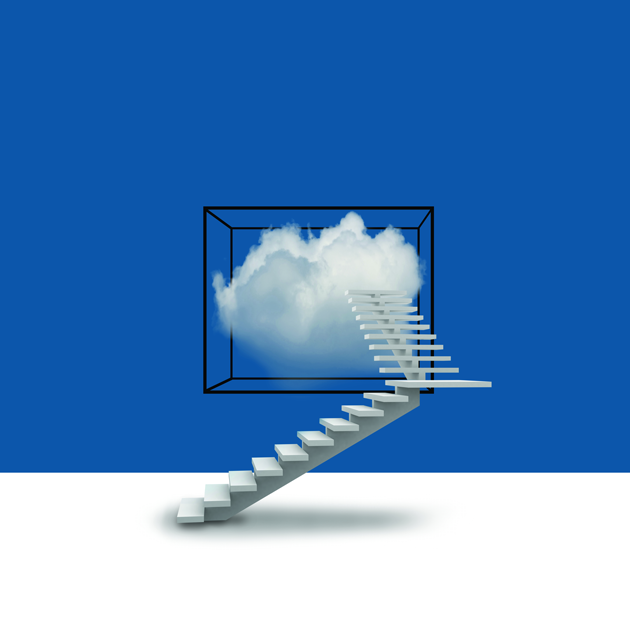 Explore our platform

Our Biography
We began our career as a software-as-a-service (SaaS)-based collaboration pioneer in 1996.
1996
The vision of three men — Arthur Scully, John Muldoon, and Mark Adams — to create a collaboration platform for debt capital markets becomes a reality. Intralinks launches as an application service provider — eventually evolving into a full SaaS company and delivering all the benefits of scale and availability that the model provides.
1997
Intralinks becomes a loan syndication platform for major banks.
1999
Intralinks acquires Cambridge Technology Vision.
2000
Pharmaceutical industry leader AstraZeneca leverages Intralinks for drug discovery and development.
2002
Intralinks introduces the world to the first VDR, Dealspace.
2004
Intralinks' platform facilitates $5 trillion in syndicated loan transactions.
2007
A leading private equity firm, TA Associates, acquires Intralinks.
2009
Intralinks successfully launches the third generation of its platform.
2010
Intralinks holds its initial public offering and is listed on the NYSE: IL.
2011
Ronald W. Hovsepian becomes Intralinks president, CEO, and director.
2013
Intralinks VIA® changes how enterprises share files and collaborate securely and freely.
2014
Intralinks acquires document encryption and rights-management innovator docTrackr.
Executive Team
A team passionate for operational excellence and customer success.
Our toughest critics and wisest counselors.
Our Experts
We have several key industry experts who speak to audiences and journalists across the globe.