Intralinks Dealspace Awarded
"Best Virtual Data Room Provider & Best M&A Deal-Flow Platform"
Date: 10/29/2015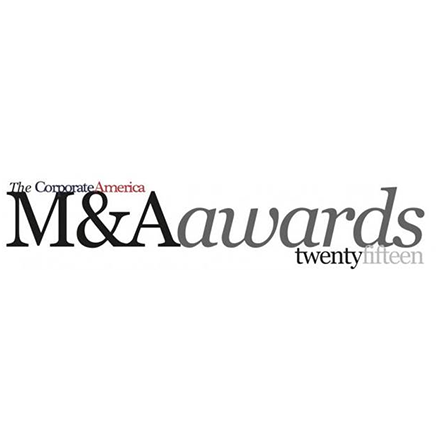 Corporate America recently released the recipients of its 2015 M&A Awards, and Intralinks is pleased to be recognized as Best Virtual Data Room Provider & Best M&A Deal-Flow Platform for Intralinks Dealspace.
Honoring excellence, Corporate America's M&A Awards celebrate the efforts and achievements of all those involved in the thorough and efficient execution of key deals that influence local businesses, economies, and even countries. The award represents Intralinks' expertise and innovation in the M&A industry.
We would like to thank Corporate America for the accolade, and also extend our congratulations to fellow award recipients.