Business Applications Partners
Business Applications Partners extend the value of an Intralinks collaboration solution with their own purpose-built apps for a variety of enterprise content sharing needs.
In any given industry or for any given business process there will be the need for a specific tool or add-on to help ensure success or ease of use. Business Applications Partners provide integration of their specific applications with the Intralinks platform for just this reason. Through our Business Applications Partners, Intralinks customers can realize the collaborative successes they expect.
Featured Partners:
Wingspan eTMF can help you to meet the diverse requirements of regulatory agencies worldwide, and to understand your state of readiness for any audit before it happens.
Intralinks clients can now have their fundraising documents available on iCapital Network's comprehensive fundraising platform to help investors efficiently source, analyze and connect with fund managers.
Intralinks and Misys partner to better service participants in the mult-trillion dollar syndicated loan market. The jointly developed LenderBridge connector automates the provisioning of lender access to Intralinks VDRs directly from Misys Loan IQ™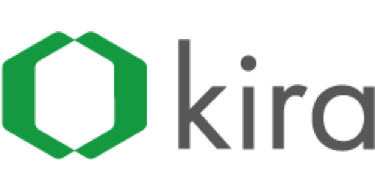 Kira's artificial intelligence reads contracts and automatically identifies and extracts key provisions.  Use Kira Diligence Engine to complete contract review faster and more accurately than conventional methods, and to close deals quickly while mitigating risk of errors and unexpected liabilities.  
Learn about our Developer Portal and APIs