Enterprise Collaboration Best Practices
Enterprise collaboration improves efficiency and creates a more productive workforce. It also poses challenges, especially for regulated and security-conscious organizations. As the volume of information being developed, processed and shared grows exponentially, organizational boundaries become porous. 
Gartner has ranked Intralinks #1 in the enterprise collaboration and social software suites market segment for the tenth consecutive year.
A Buyer's Guide to Enterprise Collaboration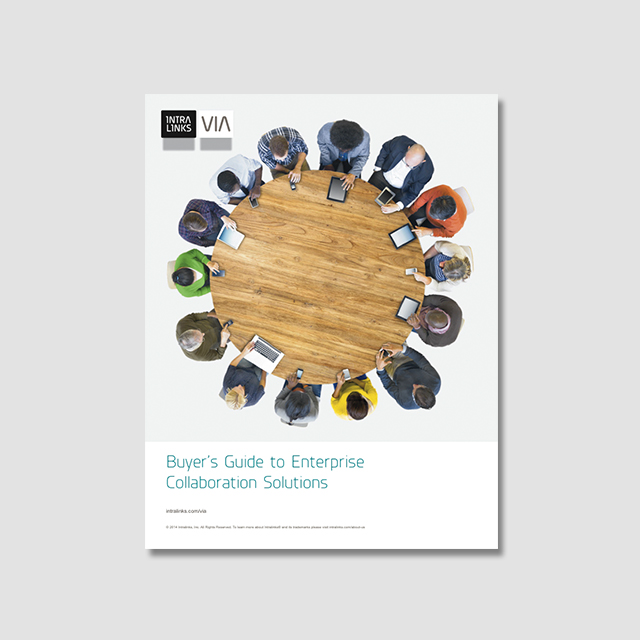 IT and business leaders must keep distributed workforces connected and productive. For regulated industries (such as finance, law and life sciences) the key drivers for selecting a collaboration solution are security, compliance and risk management. At the same time, the solution must provide users the freedom to collaborate without feeling constrained by IT.
Download "A Buyer's Guide to Enterprise Collaboration Solutions" >
Harris Research: IT Best Practices for Adopting a Collaboration or File Sync and Share Solution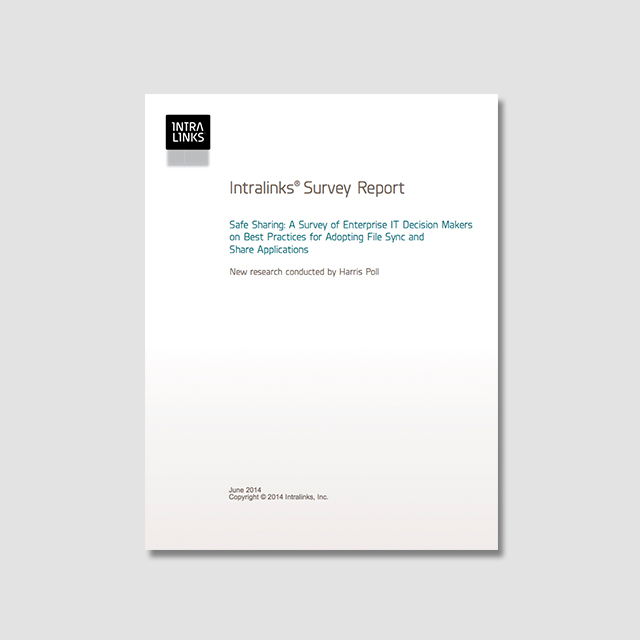 Uncontrolled and unmanaged adoption of file sharing apps like Dropbox inside a business can pose significant security and regulatory issues. To uncover current best practices, Intralinks sponsored a survey conducted by Harris Poll of 308 IT professionals. 
Intralinks a Leader in Forrester Research EFSS Report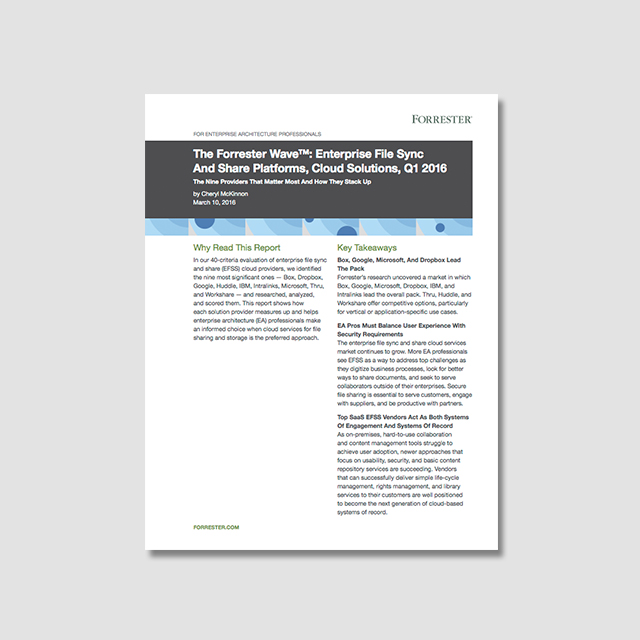 Forrester evaluated vendors based on 40 criteria and recognized Intralinks for strong governance and rights management. Intralinks scored the highest among the vendors evaluated in the security capabilities criterion. We also received the highest possible scores for technology strategy, rights management, encryption, data sovereignty support, mobile protection and lifecycle management capabilities criteria. 
Intralinks Recognized by Gartner Research in 2015 Magic Quadrant Report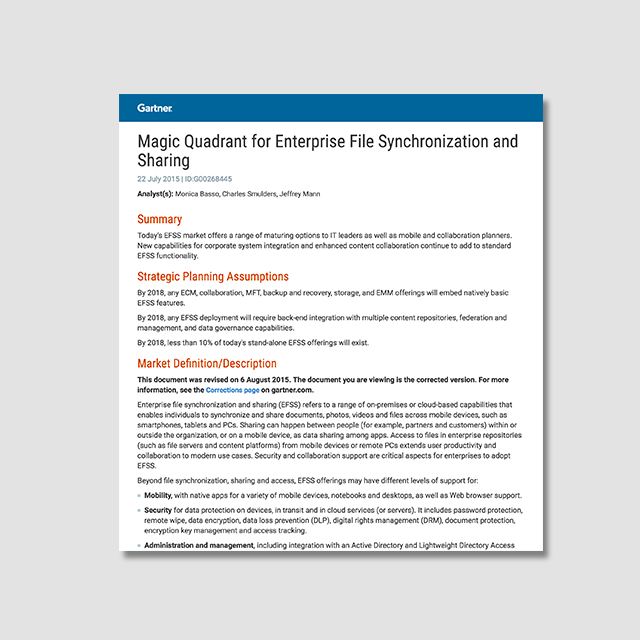 In Gartner's latest Magic Quadrant for Enterprise File Synchronization and Sharing (EFSS), analysts evaluated over 100 vendors and selected only a handful for inclusion in the report. Intralinks was recognized for combining usability with deep security capabilities, especially suited for use-cases involving valuable or sensitive business information.
Top Considerations in Choosing an Enterprise Collaboration Solution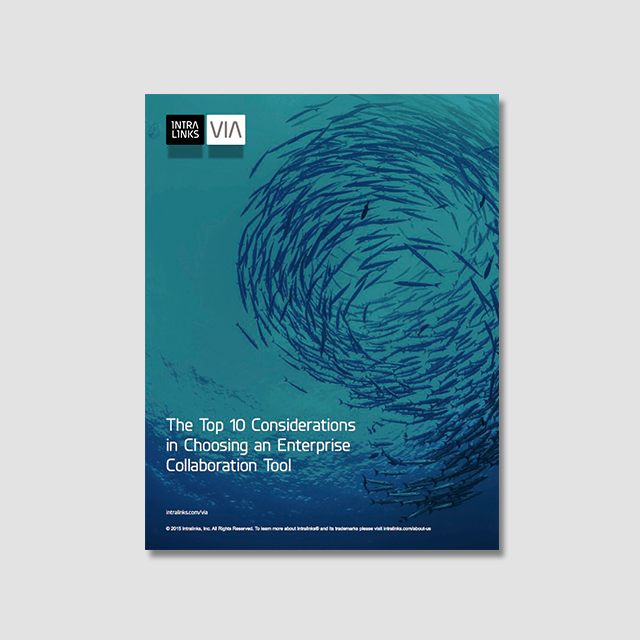 Today we work on all kinds of devices, beyond corporate boundaries and across geographic borders. Your data is at its highest risk in history. Sensitive corporate information is exposed to leaking in a myriad of ways, from breaches opened by traditional hacking to data escaping through unsafe file-sharing using tools that are unsanctioned (and undetected) by the IT department. Here's a quick-reference guide that will help find the right long-term solution for your organization.
Download "The Top 10 Considerations in Choosing an Enterprise Collaboration Tool" >