Evidenced by the scope and frequency of attacks, cybercrime threatens enterprise information security with malware, zero-day vulnerabilities, targeted attacks and corporate espionage. Alongside threat actions such as stolen credentials, RAM scraping, spyware and phishing, there is the unremitting occurrence of human error – employees emailing confidential files to the wrong email recipients, using unapproved cloud services and mishandling personally identifiable information. As consumer-grade file sharing solutions become ubiquitous, how does the enterprise maintain data security?
Webcast with Dr. Larry Ponemon: The Risk of Unsecure File Sharing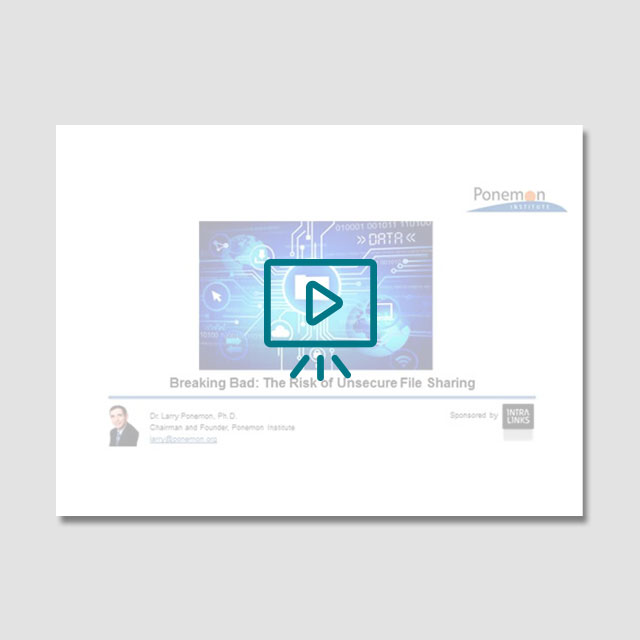 The unsecure and unsanctioned deployment of collaboration and file sharing technologies poses significant risk to organizations. In this webcast, Dr. Ponemon discusses the results of the Ponemon Institute's analysis of 1,000 IT professionals and their organizations' file-sharing practices.
KuppingerCole's Leadership Compass: Intralinks Named as Leader for Secure Information Sharing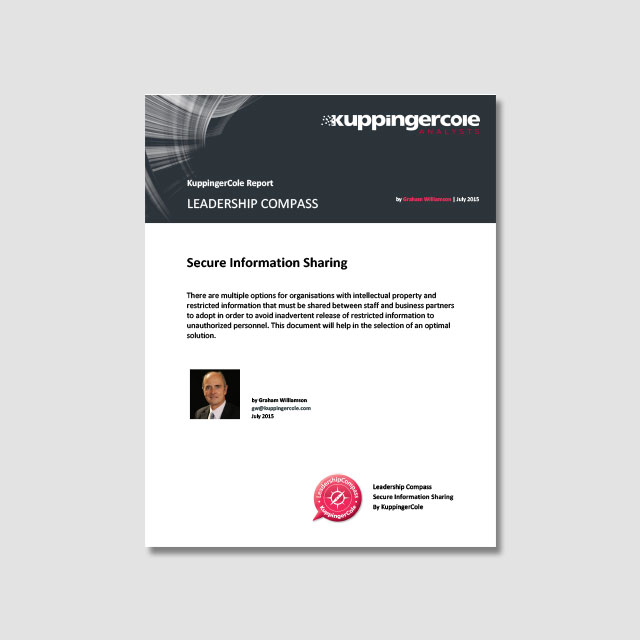 KuppingerCole's Leadership Compass provides an overview of the Secure Information Sharing IT market segment, identifies its leader and offers information on products and vendors in the space. 
IRM: Document Protection and Control Beyond the Firewall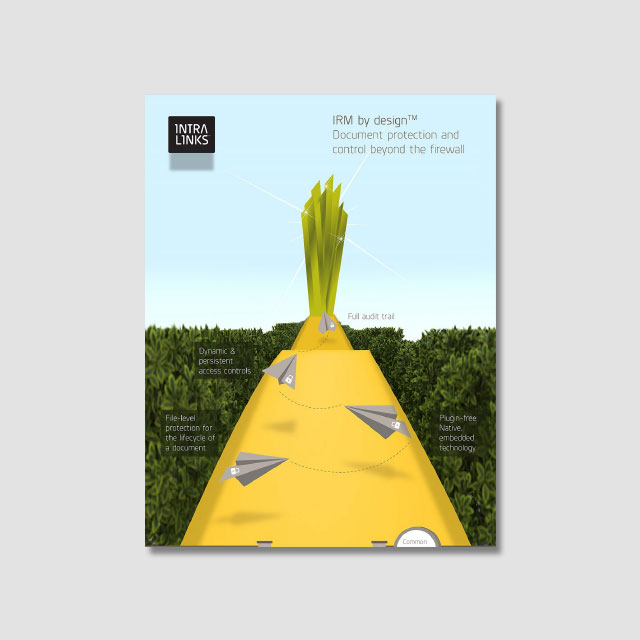 Information rights management (IRM) solutions protect sensitive data by embedding encryption and user permissions directly into files. This infographic explains how the technology works.
Forrester Wave: Intralinks Named as Leader; Most Secure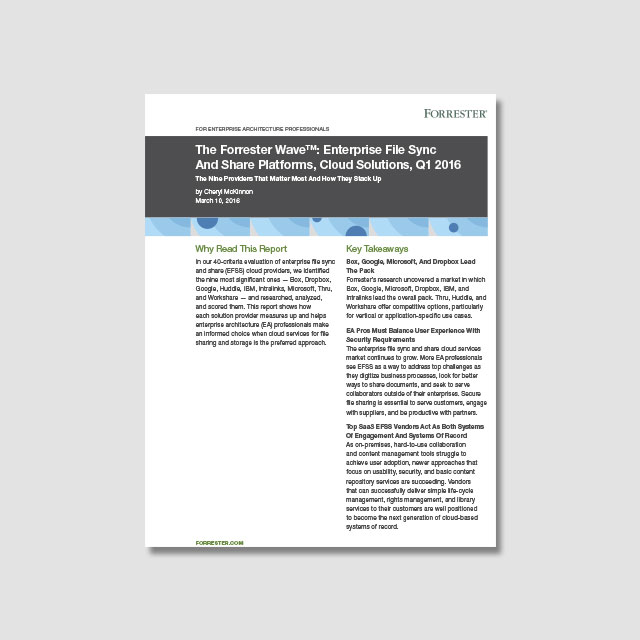 Forrester evaluated vendors on 40 criteria, recognized us for our strong governance and rights management, and ranked Intralinks the highest scoring vendor in security capabilities.