Why do M&A deals leak and who benefits? Intralinks, in conjunction with the M&A Research Center at the Cass Business School, conducted one of the largest-scale research projects into deal leaks and their consequences. The findings show that most leaks are deliberate, and the consequences for buyers and sellers are significant.
2017 Intralinks M&A Report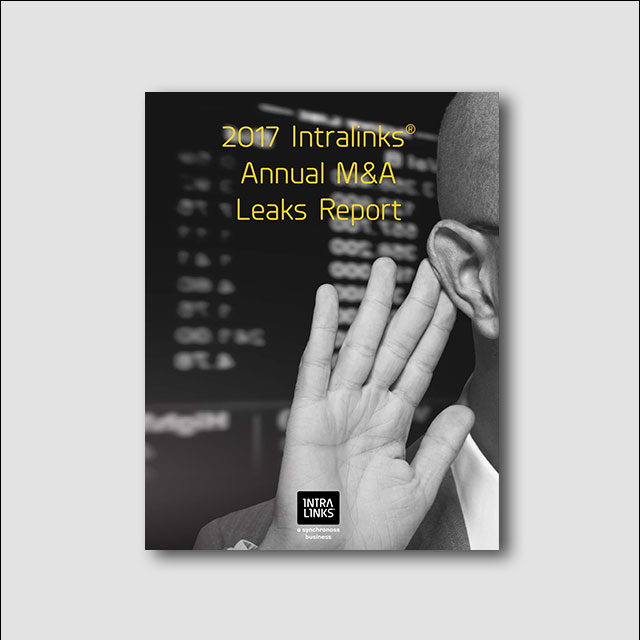 Intralinks and Cass Business School analyze what happens if you leak a deal before its public announcement. What are the financial gains? Are regulators doing enough? Are deal leaks increasing?
Intralinks 2016 M&A Leaks Report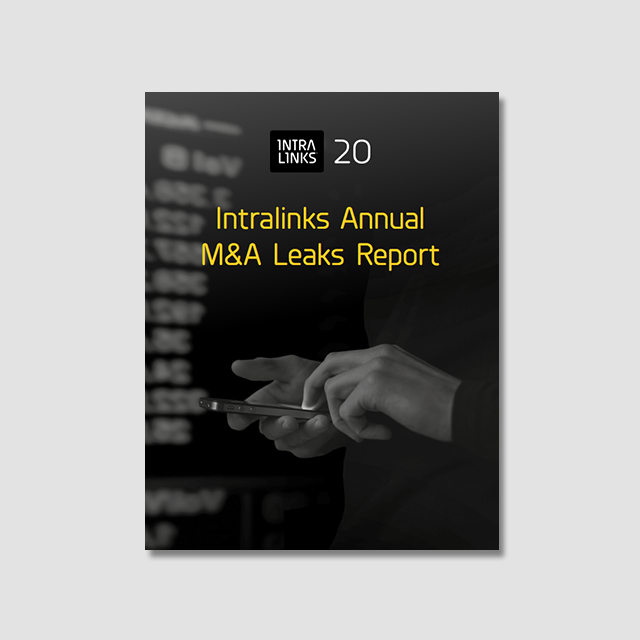 Research by Cass Business School and Intralinks shows M&A deals leaks have increased despite tightening regulations. After a six-year low, deal leaks have increased. What caused the reversal and how are deals being affected? 
Intralinks 2015 M&A Leaks Report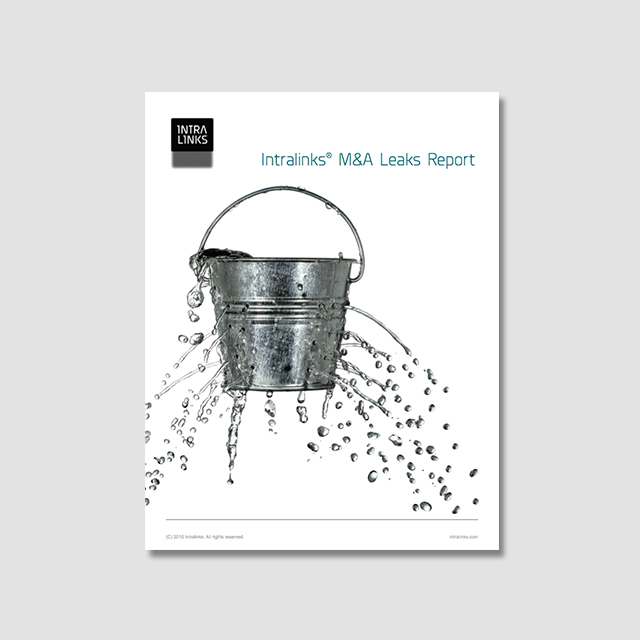 The number M&A deal leaks are at a six-year low, while the volume of transactions is at an all-time high. What factors affect deal leaks, and what forces are at play to suppress them?
New Insights into Deal Leaks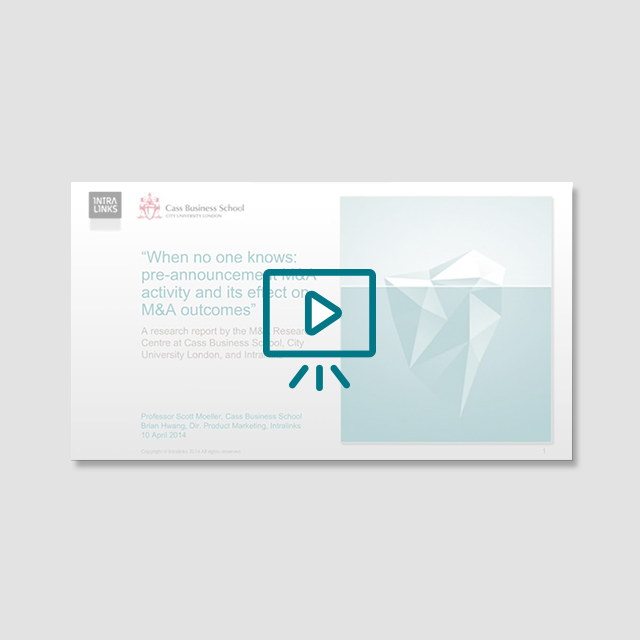 Scott Moeller, Cass Business School, City University London and Brian Hwang, Director of Product Marketing, Intralinks discuss how the pre-announcement due diligence period affects deal success.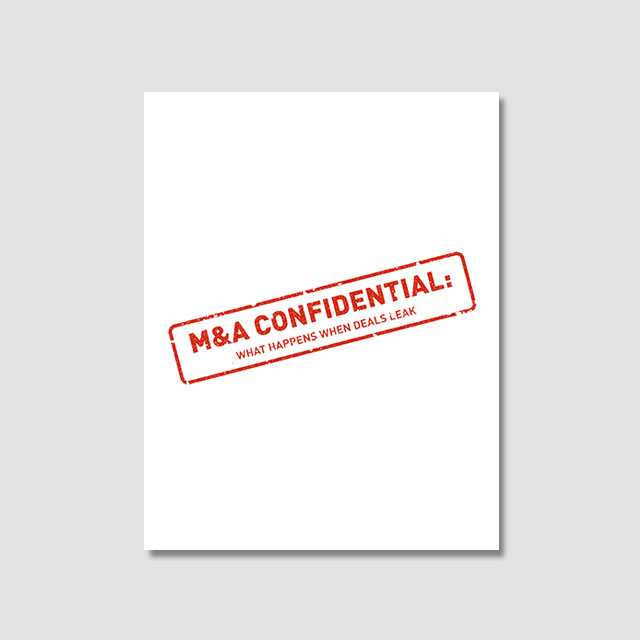 In the research study presented here, conducted by the M&A Research Centre at Cass Business School and commissioned by Intralinks, over 4,000 M&A transactions were analysed to find out: why deals get leaked, who is leaking, who benefits and what the risks are.
Bloomberg News: Regulatory Crackdown Slows M&A Deal Leaks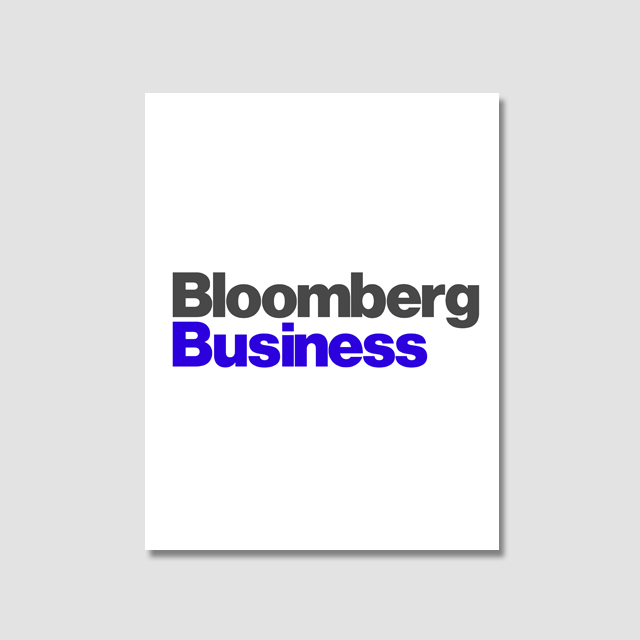 According to a report examining suspicious trading, in 2014, deal leaks fell to the lowest level in six years as stronger regulation discouraged gossip.