Institutional Venture Partners (IVP)
Institutional Venture Partners (IVP) is a premier later-stage venture capital and growth equity firm based in Silicon Valley. 
The firm partners with exceptional entrepreneurs to help startups emerge as industry leaders. IVP selected Intralinks to support fundraising for IVP XIV, a $1 billion fund; the largest in the firm's 32-year history. This case study shows how Intralinks helped the firm add efficiency and confidence to their fundraising process. 
"It's nice to see a product that's widely accepted by the LP community – since it's our main goal to provide service that's satisfactory to them. It makes fundraising a whole lot easier for us and has made us grow. Intralinks is a real benefit." 

– Gina Bauman, Director of Marketing, IVP
The Problem
During a fundraising project, IVP typically has to distribute, update and exchange up to 800 pages of corporate documents—such as financial statements, marketing materials and subscription documents to over 200 limited partner entities (LPs) internationally. Previously, IVP used both regular e-mail and overnight shipping of hard copies for fundraising. It was hard to verify who actually received information, and the firm had to track processes manually, taking valuable time away from its team. Gina Bauman, IVP's Director of Marketing, stated, "You never know if the LP received confidential information, such as a PPM, or if it got lost. Or if they did get it—but didn't read it."
The Implications
The firm's traditional means of fundraising didn't provide the security or traceability that IVP required for timely transmission of documents. Operations personnel would have to handle distribution, e-mailing and shipping, especially for offering memorandums and subscription documents which were often updated and had to remain extremely confidential. "With overnight shipping, you would have to call the LP to make them search for a package," says Heidi Gabbert, IVP's Operations Administrator. Adds Bauman: "Should your CFO spend the day checking envelope labels?" Even e-mail couldn't ensure adequate security, and was too time-consuming to manage. 
The Solution
In 2007, IVP adopted Intralinks as a fund reporting solution to distribute limited partner communications such as quarterly fund updates, investor account information, presentation materials, and more. "Intralinks delivered more than we ever expected," says Bauman. The IVP team found that most of their LPs already had access to Intralinks technology and were familiar with its layout and procedures for secure file sharing. Many users already had a sign-on password to use the solution, which meant that IVP in addition to saving time and money without having to manually ship hard copies didn't have to worry about tasks like managing passwords. All of their key investors were already "on."
The Result
IVP's decision to fundraise using Intralinks was a seamless transition. IVP could now be assured that confidential company information arrived with the strictest possible document security to the right people. The team could also tell when their LPs accessed a posting—so they could focus their marketing to the most interested LPs, and streamline fundraising. No longer did investor relations personnel have to wonder if prospects had received or viewed the information being sent. Intralinks provided the comprehensive reporting and intelligence needed to ensure that the fundraising process was on target each step of the way.
The Benefits
For IVP, Intralinks became a uniquely scalable enterprise solution that smoothly handled their largest fundraise...and has grown with the firm's continued success. Intralinks' security features, such as document tracking and rights management, allow the firm to keep fund materials under tight security. IVP has been able to distribute reporting materials seamlessly and efficiently with Intralinks, giving the team the ability to see who's logged on and accessed the materials. The firm can also poll their LPs, conduct focused Q&A, and automate the entire fund reporting process.
With the immediate cost savings in overnight shipping as well, the reason IVP has relied on Intralinks for its past three rounds of fundraising was simply stated by Bauman. "Intralinks makes going from fundraising to fund close feel like one smooth, continuous process."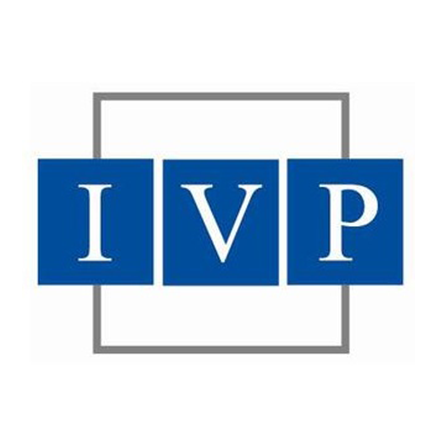 By the Numbers:
$1 Billion: Amount closed for IVP XIV
800: Pages per year per fund uploaded to Intralinks by IVP
500+: Numbers of investors engaged via Intralinks during IVP's latest fundraise
6: Number of years IVP has relied on Intralinks