The Attractive M&A Targets Report: The 6 things that make you look great
What makes a company an attractive M&A target?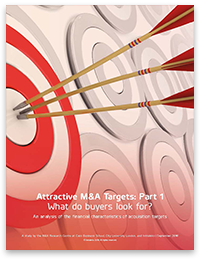 In a study with Cass Business School in London – the first of its kind – Intralinks examined 23 years of data from almost 34,000 companies worldwide to find the answer. We found six vital signs you should be aware of to make a company attractive to buyers.