Intralinks Deal Flow Predictor for Q2 2018
How will your region's M&A activity perform over the next six months? Find out – plus get a wealth of actionable market intelligence – in the latest edition of the Intralinks Deal Flow Predictor.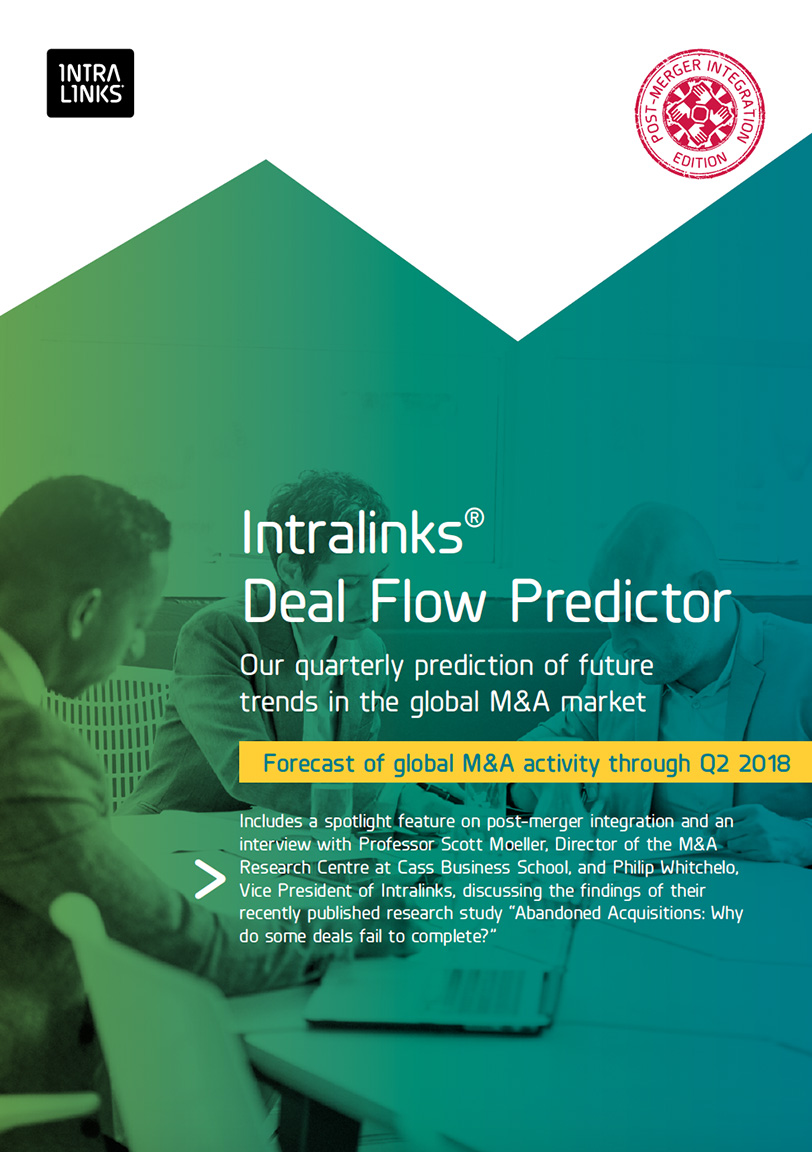 This edition features:
Global and regional M&A predictions for 1H 2018, including sector activity

A spotlight feature on post-merger integration and deal success

A discussion from our recent study "Abandoned Acquisitions: Why do some deals fail to complete?"
About the Intralinks Deal Flow Predictor
The Intralinks Deal Flow Predictor forecasts the volume of future M&A announcements by tracking early-stage M&A activity across the world – sell-side transactions that are in preparation or have begun their due diligence stage. These early-stage deals are, on average, six months away from their public announcement.
Accurate Predictions
The Intralinks Deal Flow Predictor has been independently verified as an accurate six-month forecast of future changes in the worldwide volume (number) of announced M&A transactions, as reported by Thomson Reuters. The Thomson Reuters data on announced deal volumes for the past four quarters has been adjusted by Intralinks for expected subsequent changes in reported announced deal volumes in Thomson Reuters' database.
To find out how the Intralinks Virtual Data Room can help you get your deals done faster, click here. 
Read the Intralinks Deal Flow Predictor report.