Raising the Bar on Legal Performance
Your legal department oversees many very sensitive documents for the company, including contracts, research or case histories. Considering the massive amount of information your legal teams are responsible for, the need for data security has never been greater.
It is important that your legal counsels protect, control and audit information for litigation or regulatory purposes. Leaked information — especially confidential data or regulated content — can lead to significant fines and brand damage.
Keep Transactions Secure
Many law departments have not taken the necessary actions to protect themselves from security breaches. In fact, law firms are behind the curve when it comes to digital security.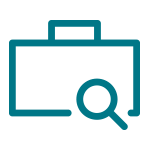 80 of the 100 largest U.S. law firms have been hacked since 2011 (Mandiant cyber security firm)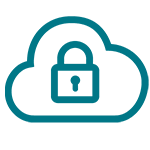 Less than 34% of the law firms encrypt their emails (2013 ILTA study)

Over 40% of the law firms listed information governance and risk compliance as their top IT challenges (2015 Legal Technology Purchasing Survey)
Get the Best Legal Protection
If you are looking for secure solutions that have collaborative benefits for easier document exchange with greater information control and governance, Intralinks is the answer.
Experience a collaboration and information exchange platform that combines an intuitive user interface with leading security and risk capabilities. Intralinks is trusted by the most regulated and IP-intensive global enterprises to protect sensitive information and improve team productivity.
Our secure solutions help facilitate:
Contract management
Equity administration
Litigation matter flow
Legal review of marketing content
Board reporting
IP information transfer