Intralinks for Secure File Sharing
Secure file sharing means total document protection, forever.
Expensive document portals and exhaustive IT management requirements are problems of the past. Intralinks delivers secure file sharing with an intuitive, easy-to-use platform.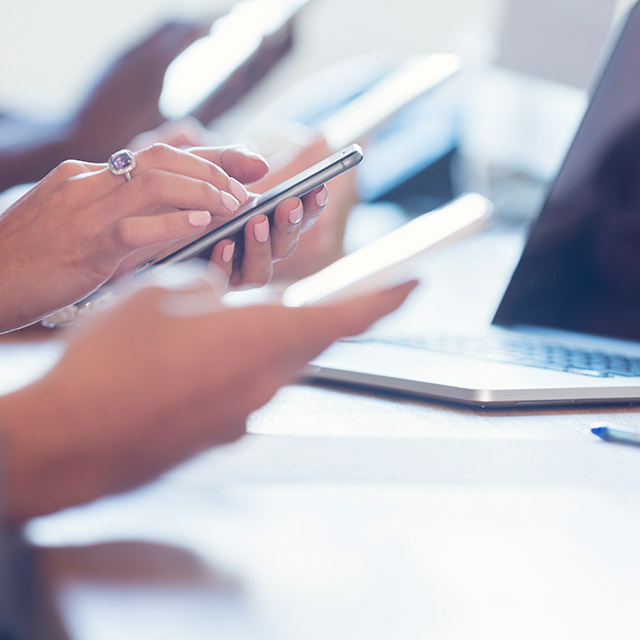 Secure file sharing means your documents are safe – everywhere and forever.
Intralinks VIA® enables secure file sharing and managed file transfer that's designed for the way we work — seamlessly across computers and mobile devices.
From your product marketing team to your biggest client, or an all-important investor across the globe, Intralinks VIA fosters real-time collaboration beyond traditional enterprise boundaries. Our managed file transfer solution enables you to maintain total control over your most confidential documents and provides the ability to instantaneously permission or revoke user access.
Managed file transfer for the modern enterprise.
Intralinks VIA can modernize your business collaboration and provide cross-enterprise productivity gains:
Maintain document-level control over access rights and permissions, including downloading, editing, and printing
View, edit, and comment on shared documents from the desktop, web and on any mobile device
Bulk upload users and documents, easily provision rights and instantaneously revoke access
Integrate with enterprise content management systems like SharePoint®, and take advantage of additional productivity-based extensions and APIs
View Microsoft Office® documents in their native format without leaving your secure environment
Employ Intralinks IRM by design™ to automatically protect every file for the life of the document
Use Customer-managed keys (CMKs) to maintain total control over your own encryption keys
Reduce training time and encourage swift adoption with our intuitive user interface and drag-and-drop capabilities
Intralinks VIA is a solution you can trust.
Put your trust in Intralinks. For more than 20 years, we have helped clients implement secure file sharing and manage confidential documents in the world's most highly regulated industries – and we have never had data breach. Ever.
Learn More
WHITE PAPER
Breaking Bad: The Risk of Unsecure File Sharing

WEBINAR
The Dangers of File Sharing: Avoid An Iceberg

WEBINAR
7 Analyst Tips to Navigate Smart File Sharing