Intralinks for Corporate Lending
Over 20 years and going strong. We call that a proven track record.
Intralinks cut its teeth in syndicated lending over 20 years ago and remains one of the most widely trusted lending solutions in the industry.
Streamlined communication and collaboration facilitates a smooth lending process, which is why bankers who are engaged in the full loan lifecycle – including origination, trading and servicing – use Intralinks to reduce risk and manage information in real time.
Our virtual data rooms (VDRs) improve customer relationship management (CRM), pipeline tracking, deal marketing, document distribution, amendment voting and reporting. Reduce the amount of time you spend managing documents and information, so you can focus on the business of corporate banking.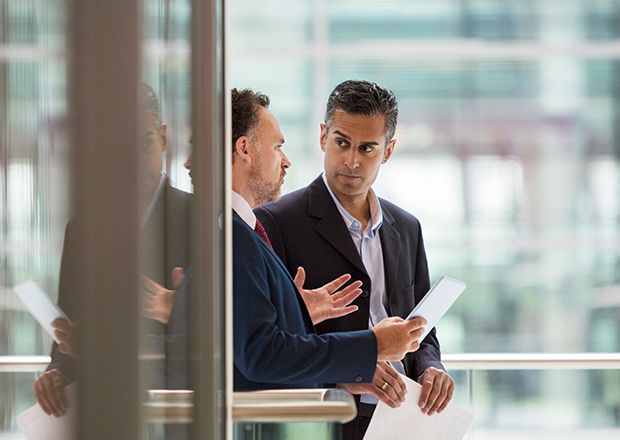 Commercial Loans
Intralinks' cloud-based platform streamlines commercial lending, enables you to manage your transactions from mobile devices and lets you work securely (yes, securely) from anywhere. What's the result? More efficient document organization and sharing, faster credit approvals and time savings for borrowers and lenders across every phase of the deal lifecycle. Let us help you execute and manage any type of loan transaction including:
Asset-based loans

Club loans

Real estate loans

Trade finance

Project and infrastructure finance

Municipal finance
Explore Intralinks for Commercial Loans
Syndicated Loans
Complicated spreadsheets and standalone apps do not make things easier for busy people. Intralinks improves collaboration in syndicated lending through its easy-to-use platform, which improves marketing, servicing and trading loans. We can help you manage deals better by saving you time from pitch to close, so you can:
Overcome time limitations and increase visibility

Delve deeper into real-time client behavior with customized reporting

Improve customer relationship management through Q&A activity tracking
Want to learn how we can benefit you?