3 minutes
Limited Parters Expect to Increase Relationships With General Partners in 2023
3 February 2023
Transparency and ESG have become investor priorities.
Over half of 200 global limited partners (LPs) surveyed by SS&C Intralinks are planning to increase the number of general partner (GP) relationships they have over the coming year. This means greater scope for GP growth as LPs search for robust investment opportunities and strong partners in the private equity space in 2023. But transparency and environmental, social and corporate governance (ESG) engagement must improve.
The newly published SS&C Intralinks 2023 LP Survey reveals that 52 percent of LPs expect to work with a greater number of GPs in the coming 12 months. A further 39 percent aim to maintain the current number of relationships they foster while just nine percent think this figure will reduce.
LP's appetite to grow their book of GP relationships is telling of the service and experience they have had with their existing partners. Transparency plays a key role in this. In fact, almost four in 10 (38 percent) say the transparency provided has been excellent or above average. A further 29 percent rate their GP's transparency as average.
However, there is still work to be done in this area. Although investors are keen to expand their suite of GPs, a third say GPs "could do better" or "significantly improve" the transparency they provide their investors.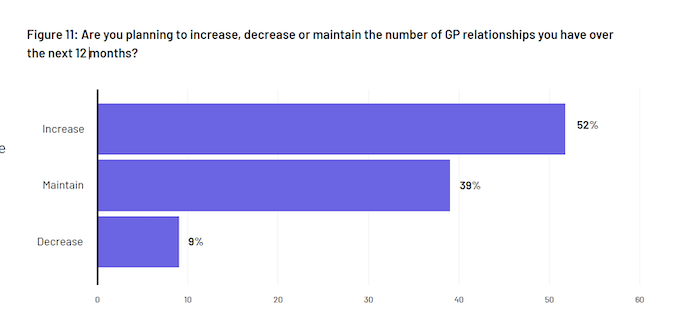 Enhancing stakeholder confidence
Transparency is no longer a nice-to-have but often an essential communication and data tool used by GPs to meet LP requirements, especially now that alternatives are attracting more attention from financial regulators.
The element of reporting also ties into this theme as regulatory pressure continues to build. With greater reporting standards required of investors and their GPs, technology capabilities will help ease their growing administrative burden.
The data suggests GPs can do more to shine in this area. The greatest portion of LPs (65 percent) say they are "moderately satisfied" with their GPs' tech capabilities when it comes to reporting, with more than 26 percent "very satisfied."
However, there are areas in which GPs are struggling. Over a third of LPs (35 percent) lamented having to navigate disparate LP dashboards with multiple logins. Other frustrations include bad experiences around access to reporting on-demand and analytics, cited by 30 percent of LPs as a concern.
LPs signal the ways enhanced technology can address these issues. They say overall improved portfolio monitoring, the ability to aggregate information across multiple managers in one place, scraping data from pdf files and a better ability to forecast cash flows can help ease these frustrations.
Reporting and transparency also take on a different dimension when considered in the frame of ESG factors. Half of LPs we surveyed say they plan on increasing their ESG due diligence when dealing with GPs. Therefore, the industry can expect GPs to further prioritize engaging with LPs on matters related to ESG.
This is especially relevant considering the study finds that more than 38 percent of LPs rarely or never engaged in ESG reporting with their GPs. In addition, almost four in 10 (37 percent) of LPs are likely or very likely to divest from a manager who is not willing to share their updated ESG policy on an annual basis.
Watch your step
GPs are therefore in a strong position to benefit from LPs wanting to expand the number of firms they work with.
However, those planning to succeed must keep the investors' struggles in mind and help provide them with better service in the areas they highlighted as challenging, namely reporting and engagement, especially around ESG.
Click here to read the SS&C Intralinks 2023 LP Survey.
Meghan McAlpine
Sr. Director of Strategy and Product Marketing
As Sr. Director of Strategy and Product Marketing for Intralinks, Meghan McAlpine is responsible for the go-to-market strategy and driving the growth of the company's Alternative Investments solution, the leading communication platform for private equity and hedge fund managers and investors. 
Prior to joining Intralinks, Meghan worked in the Private Fund Group at Credit Suisse. While at Credit Suisse, she raised capital from institutional and high net worth investors for domestic and international private equity firms.  
Sign up for our newsletter for must-read market analysis and thought leadership, delivered right to your inbox.