The most trusted financial technology provider
for information sharing in the global banking, dealmaking and capital markets.
Intralinks Product Portfolio
Our time-tested platform is the globally preferred solution for fast, secure, high-value dealmaking and transactions.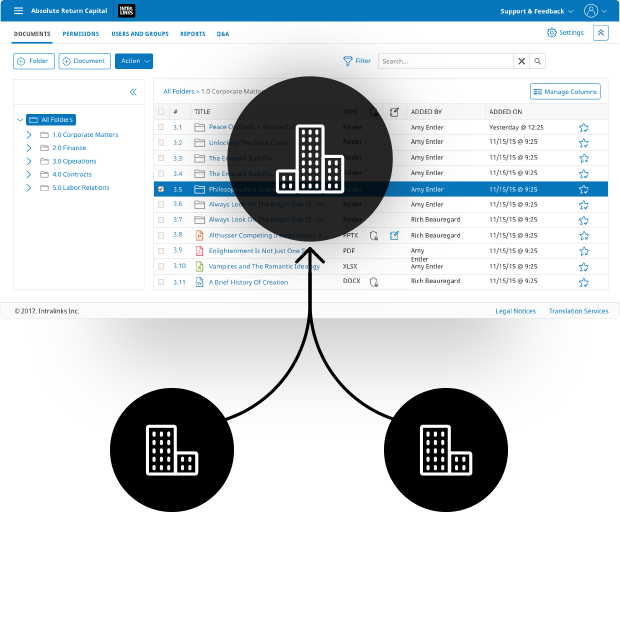 Find out what our products can do for you.
IN

SIGHTS

Must-read thought leadership, networking opportunities and leadership tools.