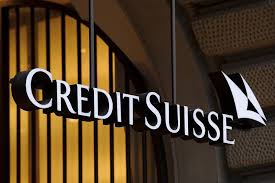 Credit Suisse saved significant time and accelerated M&A processes using the Q&A functionality of Intralinks.
"The Intralinks Q&A functionality makes my life much easier. You can quickly see what questions have and have not been answered, and it allows our executives to stay on top of deal progress. Using Intralinks, I can give status updates and answer queries in real time. It also makes it easy to facilitate questions between different buyers." – Justin Hales M&A Investment Banking Analyst Credit Suisse
<
>
We care as much about the deal as you do.
Our Customer Service Managers and Support Specialists go the extra mile
to make sure you have everything you need. 
Senior Customer Success Manager since 2015
"Customer service is where trust with clients is at stake. Trust is very hard to build and can be lost in a heartbeat. Therefore, I think that support is an essential part of the relationship."
Technical Support Analyst since 2017
"Successfully troubleshooting and resolving an issue is one of the most rewarding aspects of this position. It's my job to make our client's job a little easier."
Senior Customer Service Manager since 2010
"It's hard to describe good customer service, but when you don't get it you know. Always being there for the client and being their champion internally drives me. Helping them keeps me engaged."
Technical Support Analyst since 2014
"When a client needs help and I'm able to resolve their issue, the relief I'm able to give them makes me feel that I've given them confidence in our product and our team."
<
>
M&A Deal Tombstones
For over two decades, we have facilitated over $34 trillion USD worth of transactions. That's a lot of deals. 
US$1.8 billion
IC Power used Intralinks for the divestment of the Latin American and Caribbean business of its subsidiary, Inkia Energy, a Peru-based owner and operator of a portfolio of fossil fuel and clean energy power generation and electricity distribution assets, to I Squared Capital for US$1.8 billion.
US$9.6 billion
CalAtlantic Group, a listed US-based residential construction company, used Intralinks for its merger with Lennar Corporation to create the largest US homebuilder, valuing CalAtlantic at US$9.6 billion.
US$1.4 billion
Noble Americas Corporation, a US-based global wholesaler and trader of crude and refined oil products, used Intralinks for its acquisition by Vitol Holding from Noble Group for US$1.4 billion.

US$760 million
BluePay Processing, a leading provider of technology-enabled payment processing services for merchants in the US and Canada, used Intralinks for its acquisition by First Data Corp from TA Associates and BluePay management for US$760 million.
US$518 million
NewStar Financial, a listed US-based commercial finance company specialising in middle-market direct lending and asset management in credit investments, used Intralinks for its acquisition from shareholders including Capital Z Partners Management by First Eagle Investment Management for US$518 million.

US$510 million
Paradigm, a US-based provider of exploration and production software solutions for the global oil and gas industry, used Intralinks for its acquisition by Emerson Electric Co. for US$510 million.
US$1.4 billion
Avendra, North America's leading procurement services and supply chain management provider to the hospitality industry, used Intralinks for its acquisition by Aramark from investors including Marriot International, Accor, Hyatt Hotels Corporation and Intercontinental Hotels Group for US$1.4 billion.
€887 million
Hotel Investment Partners, a Spain-based hospitality company which owns and operates a portfolio of 14 hotels, used Intralinks for its acquisition by Blackstone Group from Banco de Sabadell for €887 million.
US$3.9 billion
Advanced Accelerator Applications, a listed France-based radiopharmaceutical company developing, producing and commercializing molecular nuclear medicine therapeutic and diagnostic products, used Intralinks for its acquisition by Novartis for US$3.9 billion.
We can help you get started
Get in touch to start tailoring your plan.