2 minutes
SS&C Intralinks Wins Tech Team of the Year
12 June 2023
Intralinks Professional Services takes home top honors at the 2023 Banking Tech Awards USA.
I'm thrilled to announce that the SS&C Intralinks Professional Services Team has won the Tech Team of the Year award at the 2023 Banking Tech Awards USA. Voted on by a panel of industry experts, the award recognizes the most innovative, technology-focused teams in the U.S. fintech sector. Competition was fierce in this category, and we are truly honored to be recognized among other industry leaders.
This award brings well-deserved recognition to our expert team of consultants and engineers who help our clients harness the full power of Intralinks' solutions. Our customers include banks, financial services organizations, large corporates as well as their advisors, partners and customers. No matter the scope or complexity of their technology requirements, "the team," as they are known, continually develops and implements superior solutions that meet the specific needs of each individual organization. 
The Intralinks Professional Services Team was formed to better serve customers whose file-sharing needs are growing increasingly complex and nuanced. For example, large banks' middle- and back-office departments need to regularly engage with various internal and external parties — exchanging large volumes of sensitive due-diligence documents via email, USB drives and overnight mail. These processes are often manual, paper-based, risk-prone and highly inefficient.
Today, organizations across the globe trust Intralinks Professional Services to solve operational and security issues within at-risk legacy systems with our secure digital solutions. The highly collaborative process starts with stakeholder workshops and culminates with comprehensive training to ensure a smooth deployment. Our team works diligently to ensure customers get maximum value from the Intralinks platform, helping firms implement custom solutions for due diligence, deal marketing, compliance, secure document management, third-party integrations and more. 
From discovery and development to delivery and design, Intralinks Professional Services works in lockstep with our clients to help them succeed. Receiving this prestigious award is just one more testament to the team's relentless hard work and dedication. We thank the esteemed panel of judges who voted for us, and our customers for their continued partnership and trust.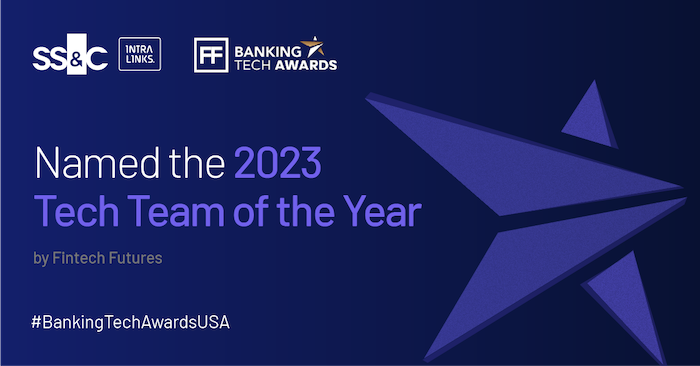 Daren Glenister
Daren Glenister is the Field CTO for Intralinks. In his role, he acts as a customer advocate, working with enterprise organizations to evangelize data collaboration solutions and translate customer business challenges into product requirements, helping to steer Intralinks' product road map and the evolving secure collaboration market. Daren brings over 20 years of industry experience and leadership in security, compliance, secure collaboration and enterprise software having worked with many of the Fortune 1000 companies helping to turn business challenges into real world solutions.
Sign up for our newsletter for must-read market analysis and thought leadership, delivered right to your inbox.