Initial Public Offerings (IPOs)
Modern, one-step solutions


for high-stakes IPOs and SPACs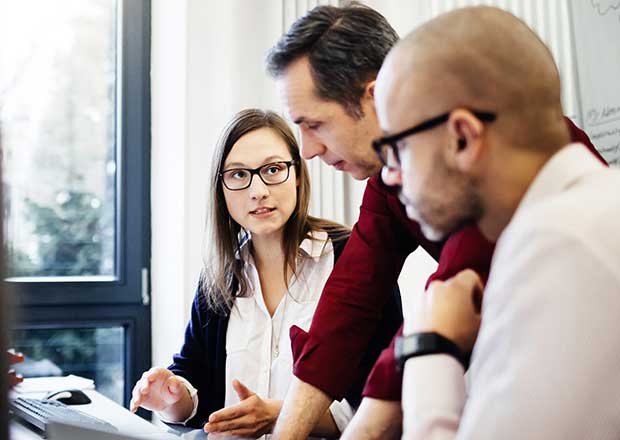 Simpler, safer, smarter. Across the IPO lifecycle.
Leverage the partnership between Intralinks, the globally preferred virtual data room (VDR), and our market-leading financial printing partners, to power and protect your capital markets transactions across the deal lifecycle.
SS&C Intralinks Virtual Data Room
As part of an integrated, end-to-end solution with the world's marketing leading financial printers we provide full IPO listing and shareholder communications services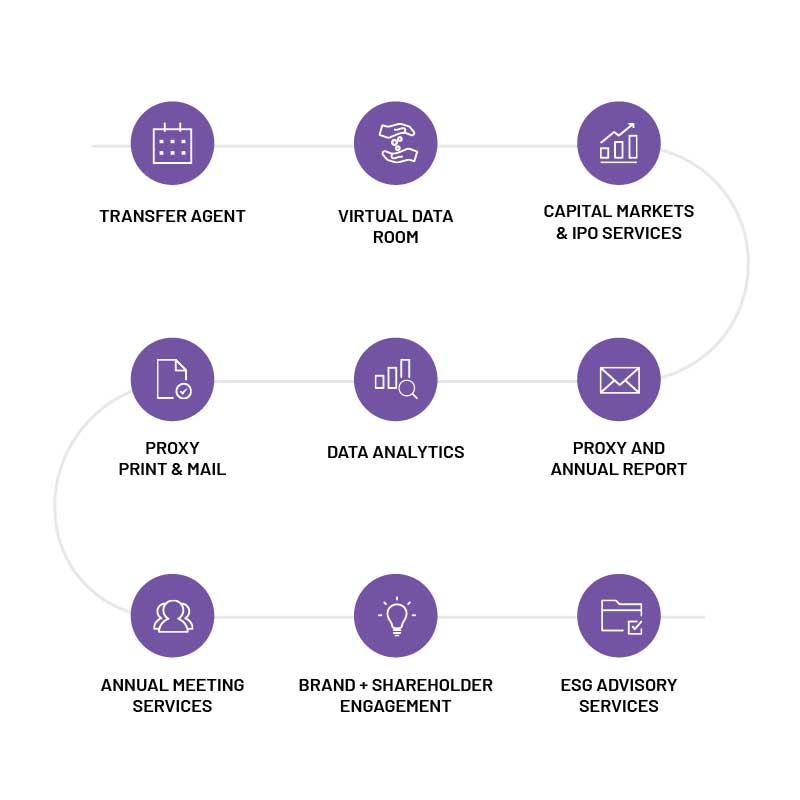 The world's leading VDR is partnered with market leading financial printers to bring you one-stop solutions for your listing
Over 4 million global dealmakers chose Intralinks as the partner of choice for their capital markets transactions
The most widely used VDR, preferred for efficiency and easy adoption
Assemble the data room with the help of Intralinks specialists who assist on over 8,500 transactions annually
Control your data, workflow, project access and content history for a more efficient regulatory filing process
Access 24/7 support for document creation, filing, printing and distribution
Post-listing regulatory & compliance requirements
Our market-leading financial communications partners ensure that issuers are well-prepared for post-public filing and disclosure requirements with regulatory authorities
---
annually are closed on SS&C Intralinks each year
---
users from all corners of the globe
---
of financial transactions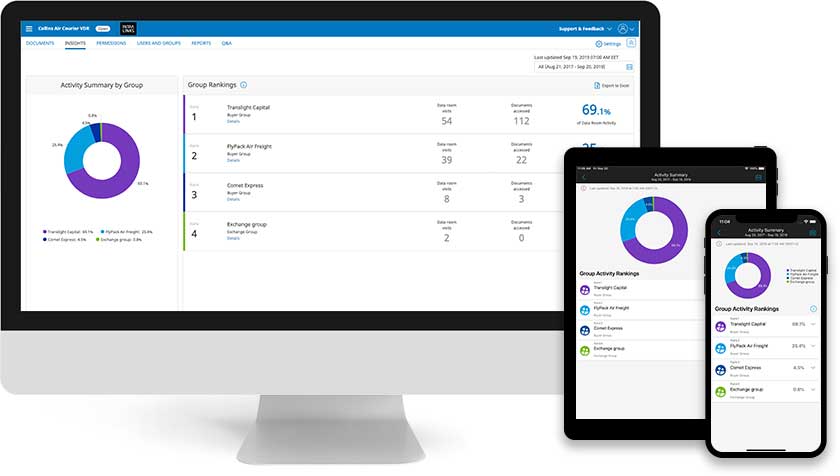 Accelerate the IPO process.
VDRPro enables your entire team to run a smoother IPO process. Leading law firms, investment banks and corporations rely on Intralinks to streamline their IPOs by providing a secure, centralized, auditable information exchange. Using VDRPro, you can more easily prepare and share key sensitive documents such as board minutes, financial forecasts and roadshow presentations. You can also use Intralinks to conduct underwriter and legal due diligence, track deal progress, communicate during the roadshow and facilitate a dual-track process. Intralinks also helps to maintain a unified view of content throughout the deal and supports version controlling of documents to ensure all parties are working with the latest versions.
Streamline your IPO with the following key features:
Upload and store documents in a central location that all authorized parties can access  
Workflows allow you to control document requests, submissions, reviews and approvals, optimizing collaboration during the IPO process 
Reports help track document review, helping to keep the IPO process on track 
View and access documents from the road securely via Intralinks Mobile App for iOS and Android 
Robust search capabilities enable you to quickly find precise information in your VDR 
Built-in Q&A module provides a convenient way for the deal team to manage and organize questions from all parties involved  
Rigorous ID and password protection protocols keep you in control of who has access to your VDR and allows access control down to the document level
Security features protect sensitive documents with watermarking or locking to prevent printing, saving and/or forwarding 
Post-close archives include all IPO documentation, as well as a full record of disclosure and document access to support compliance 
Distributed Content Nodes (DCN)
Distributed global data centers manage sensitive content on platforms in country of origin as required to support compliance and data sovereignty regulations
Dedicated team of experts and support operatives on call around the clock in 140 languages
Engage in real-time discussion with an Intralinks representative or access on-demand knowledge articles in the Help Center
Harness the power of DealCentre for IPOs to accelerate your next listing.