DealCentre™ for Technology, Media and Telecom ​
Growth at the speed of technology
Accelerate your timetable and maintain your competitive edge with: 
Best-in-industry security protects your valuable IP 
Dedicated Global Services Group with 25 years in TMT deals 
Platform designed to optimize TMT deals
AI-enhanced Q&A and Redaction accelerate processes 
Mobile app keeps deals moving -- even when you're on the move
USD 1.4 billion
Flipkart 
used Intralinks to raise USD 1.4 billion through a minority investment by eBay, Microsoft and Tencent.
USD 150 million
Brex Inc. used Inralinks for its acquisition by DST Global and Lone Pine Capital.

USD 20.8 billion
Flipkart, India's largest e-commerce marketplace and e-retailing technology platform, used Intralinks for the acquisition of a majority stake in Flipkart by Walmart, valuing Flipkart at USD 20.8 billion.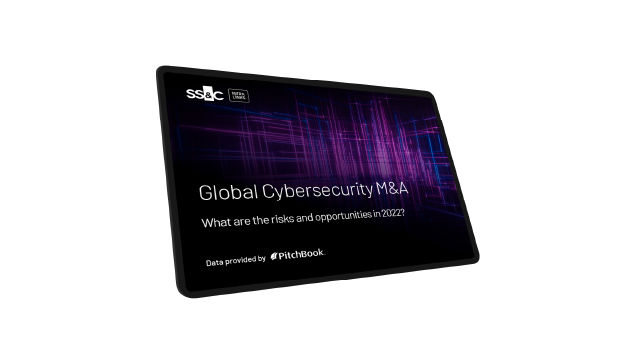 Cybersecurity M&A Outlook
Report in conjunction with Pitchbook on where the market is headed
 
Technology moves fast. Move faster.
In the swiftly moving Technology, Media and Telecom space, things change quickly – and there's relentless demand to offer the 'latest and greatest'. There's always a sense of urgency. To innovate. To disrupt. To separate yourself from the pack. Whether it's protecting your own IP or seeking new ideas to bolster your market position, it's critical to choose a provider with a demonstrated track record of success in TMT financial transactions so you can stay on top. 
M&A – Align business ambitions through due diligence and targeted acquisitions to establish powerful synergies and unlock future growth 
Partnerships – Leverage existing and new IP to identify potential partner or license arrangements that allow you to penetrate new markets, diversify product offerings and more 
Fundraising – Accelerate your capital raise process by opening the door to new investors  
Reporting – Collaborate seamlessly with multiple stakeholders through every stage of your growth lifecycle 
The leading platform…for leading, innovative companies
Work faster and more productively with your well-core logs, seismic data, surveys and maps
Machine learning, enhanced analytics and content categorization
Align buyers and sellers automatically and collaborate easier
Reach out to Sales to discuss your DealCentre for Technology project today.