Intralinks for Portfolio Company Reporting
Portfolio company reporting. Keep it together.
Managing reams of documentation like board communications, KPIs, closing binders and audit information for every portfolio company is a dizzying prospect. It's especially difficult if you are relying on unstructured methods, like email and local storage, which create a version-control nightmare.
Intralinks can help private equity firms organize and manage portfolio company information in a single, structured repository with easy, secure access to all your documentation for the duration of the investment.
Find out how Intralinks can help streamline your portfolio company reporting.
 
In this brief video, Meghan McAlpine, director of strategy and product marketing, alternative investments, reviews SS&C Intralinks' array of integrated solutions that help fund managers to maintain a clear, high-level view of their assets, and to keep control of sensitive information.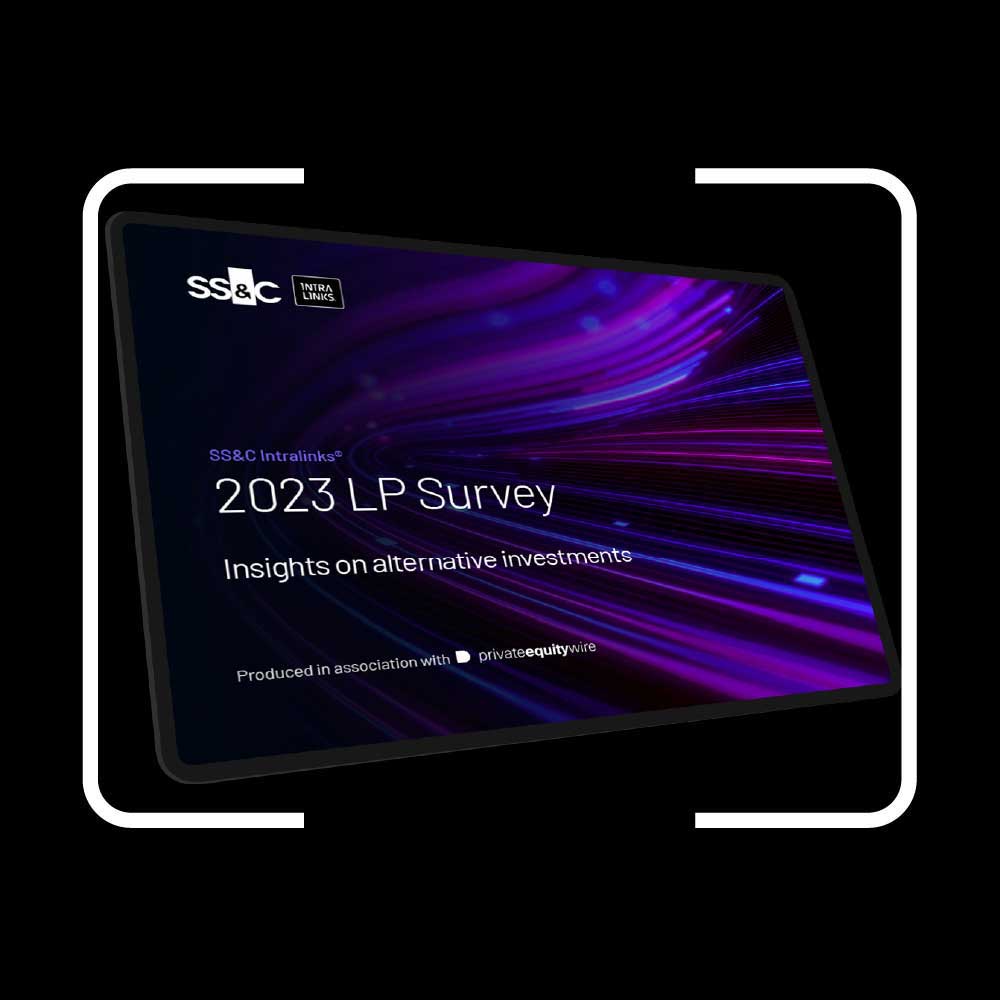 SS&C Intralinks

2023 LP Survey
What General Partners Need to Know About Their Investors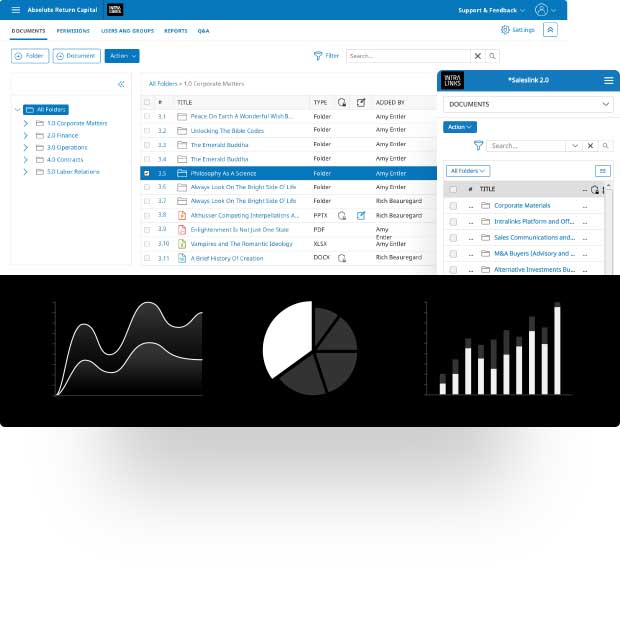 Simplify portfolio company document management and reporting.
Capture key portfolio company reports directly from management

Control access to sensitive information

Receive alerts and access and comment on files in real time 

—

even while on the go

Maintain an internal record of all key portfolio company documents, so you're always ready to start the sale process
People had been using a lot of other, less secure file-sharing tools. By making Intralinks the enterprise standard, and making it easier for people to access it, we eliminated the use of these other [sharing] tools and improved our overall security.
More than $1 out of every $2
---
raised globally on our platform
---
of financial transactions
---
individuals from 100,000 organizations use our fund reporting portal
Benefits
Keep your team on the same page, manage documents, and streamline communications with Intralinks' secure centralized workspace.
Intralinks preconfigured workflows help you start faster and realize shareholder value faster. 
Safeguard corporate data and enforce security policies for every document, everywhere. Lock down files anywhere and everywhere with IRM and user permissions embedded in files.
Use automatic compliance tools to track and maintain document history, and never sweat an audit again.
Quick questions answered fast – and nothing falls through the cracks. We help you expedite Q&A so you can fast-track your deals.
Let the computer do the scutwork, so legal can check out the red flags. That's how artificial intelligence makes due diligence faster and more accurate. 
Want to learn how we can benefit you?