2 minutes
SS&C Intralinks Wins 2022 Fortress Cyber Security Award
7 June 2022
The Business Intelligence Group honors Intralinks for rigorous organizational data protection.
We're delighted to share the exciting news that SS&C Intralinks has won a 2022 Fortress Cyber Security Award from the Business Intelligence Group in the data protection category. Intralinks was the only virtual data room (VDR) provider to receive an award.
The awards are voted on by a global contingent of cyber security experts, industry professionals and technology developers, honoring companies that are working to keep data and electronic assets safe among growing threats from cyber criminals.
As our clients know, we take security seriously. Intralinks has passed over 3,400 security audits of our physical data centers, source code, processes, applications and personnel management. We hold ISO 27001 and industry-specific certifications — and most recently, became the first VDR provider to secure ISO 27701 certification — the highest standard in data privacy. We're also the first virtual data room (VDR) to attain TISAX certification, which is mandatory for global third-party suppliers, partners and OEMs that contribute to the German automobile supply chain. (You can read more about our certifications here.)
"The cyber security industry is more important than ever as our reliance on networks continues to accelerate, our identities and data have quickly become global currency," said Maria Jimenez, chief nominations officer at Business Intelligence Group. "We are proud to recognize all of our winners and finalists who are on the frontlines of the effort to prepare, defend and respond to this growing threat."
On behalf of the entire Intralinks team, we'd like to extend our collective gratitude to the judges for recognizing Intralinks' unwavering dedication to data security. And congratulations to our fellow winners!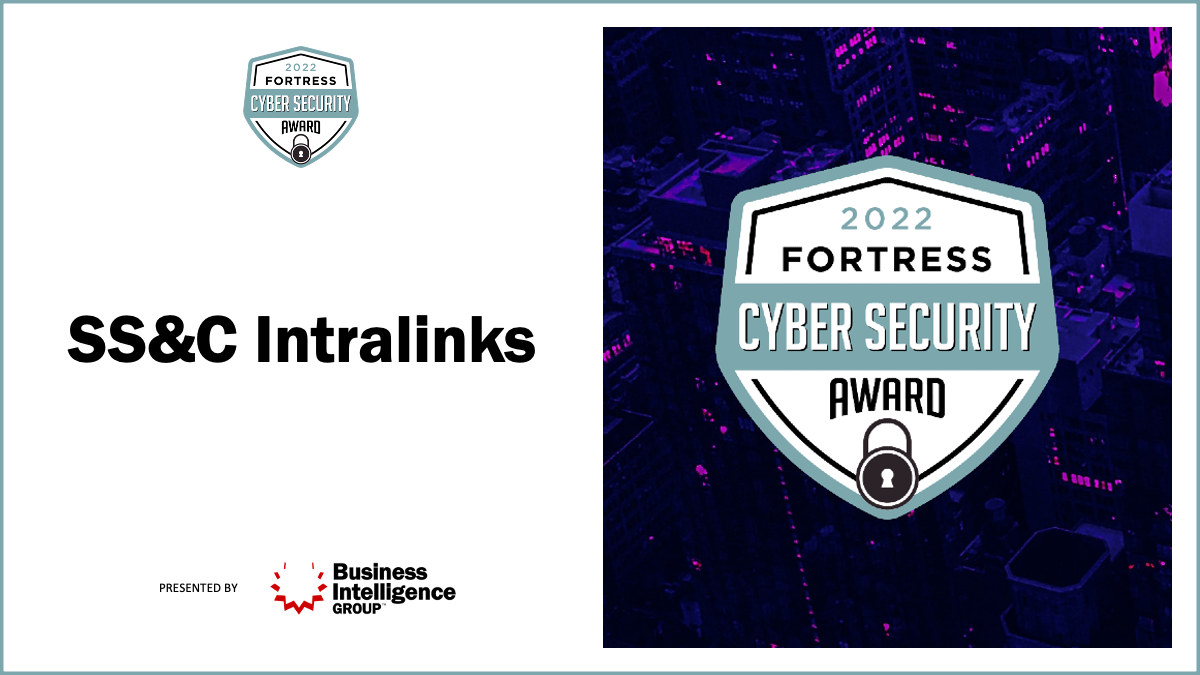 Sign up for our newsletter for must-read market analysis and thought leadership, delivered right to your inbox.