3 minutes
SS&C Intralinks Again Wins Prestigious 2023 Fortress Cyber Security Award
31 May 2023
The Business Intelligence Group recognizes SS&C Intralinks for its commitment to organizational data security for the second year in a row.
We're thrilled to announce that for the second consecutive year, SS&C Intralinks has received a Fortress Cyber Security Award for Data Protection from the Business Intelligence Group (BIG).  
The award, which is voted on by an international body of cybersecurity experts and technology developers, recognizes organizations that stand apart from their peers in their ability to safeguard digital assets from data breaches. Intralinks was once again the only virtual data room (VDR) provider to win the award, which is a testament to our commitment to client data protection. 
"The cybersecurity industry is more important than ever as our reliance on networks continues to accelerate, and our identities and data have quickly become global currency," said Maria Jimenez, chief nominations officer, Business Intelligence Group. "We are proud to recognize all of our winners and finalists who are on the front lines of the effort to prepare, defend and respond to this growing threat." 
At Intralinks, we take data security seriously. Protecting sensitive information is critical to every business communication, fundraise and M&A deal. That's why we work tirelessly to stay ahead of the bad guys — and our track record shows it. Intralinks has a 100 percent pass rate for over 280 independent client-led audits and penetration tests.  
We're always at the forefront when it comes to achieving new cybersecurity milestones as we help our customers digitize and streamline their business processes. In fact, in 2021 we became the first VDR provider to achieve ISO 27701 certification — the highest standard in data privacy available today.  
We also acknowledge the significance of integrating into an effective enterprise security stack. To help security teams access the data they need to protect their business environments, the Intralinks platform easily integrates with enterprise governance risk and compliance (GRC) platforms. Additionally, it provides comprehensive security and compliance event reporting capabilities. 
(You can read more about our security certifications and achievements here.) 
Our commitment to data security is just one of the many reasons our global user base of over 4.1 million — which includes bulge-bracket banks, GPs, LPs, fund managers and corporates — relies on Intralinks for our secure portal and document-sharing capabilities.  
We are honored to have received a second consecutive Fortress Cyber Security Award. We would like to express our gratitude to the BIG's panel of judges for recognizing our ongoing commitment to data security — and to our customers for trusting us to deliver secure, purpose-built solutions.  
While we are taking a moment to celebrate this achievement, our work is ongoing. Just as threat actors are developing increasingly sophisticated tactics, we remain steadfast in delivering bank-grade security solutions and ensuring the ongoing protection of our clients' sensitive information.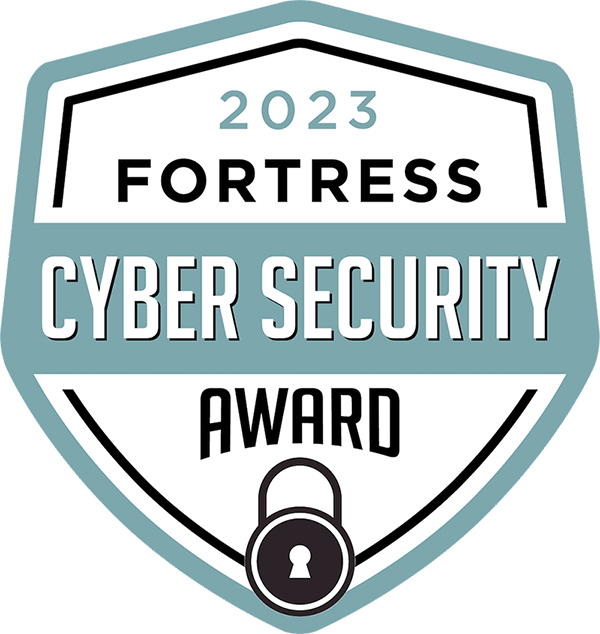 Tom Tibbs
Director, Product Marketing
Tom Tibbs is a director of product marketing for M&A at SS&C Intralinks. In this role, Tom is charged with developing and executing the GTM strategy to drive continued growth for our DealCentre suite of industry-leading M&A solutions. Prior to joining Intralinks, Tom led product marketing for transactional and compliance offerings within the global capital markets group at Donnelley Financial Solutions (DFIN). Before DFIN, Tom also worked in various marketing, communications and employer brand positions at Pitney Bowes.
Sign up for our newsletter for must-read market analysis and thought leadership, delivered right to your inbox.