Intralinks for Post-Merger Integration
You closed the deal. Now maximize its value with smart post-merger integration.
The deal is done, but now comes the real work: unlocking synergies. Over 70 percent of deals fail to deliver the projected shareholder value that brought the deal to the table in the first place. The Intralinks platform helps acquiring companies optimize value by keeping the deal information live, organized and at your fingertips—helping your team make the critical decisions that will determine the success of the post-merger integration process.
Find out how Intralinks can help you deliver shareholder value once the deal is closed.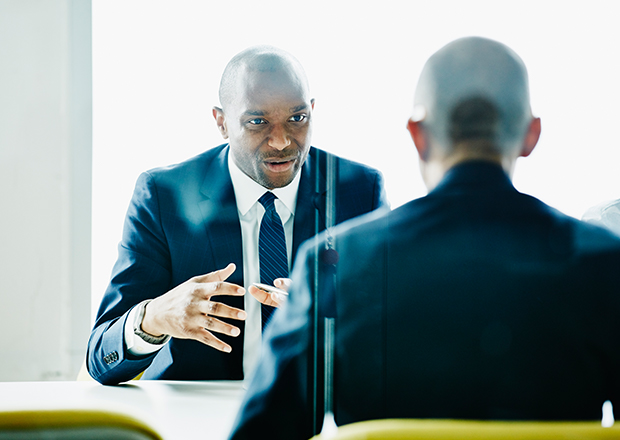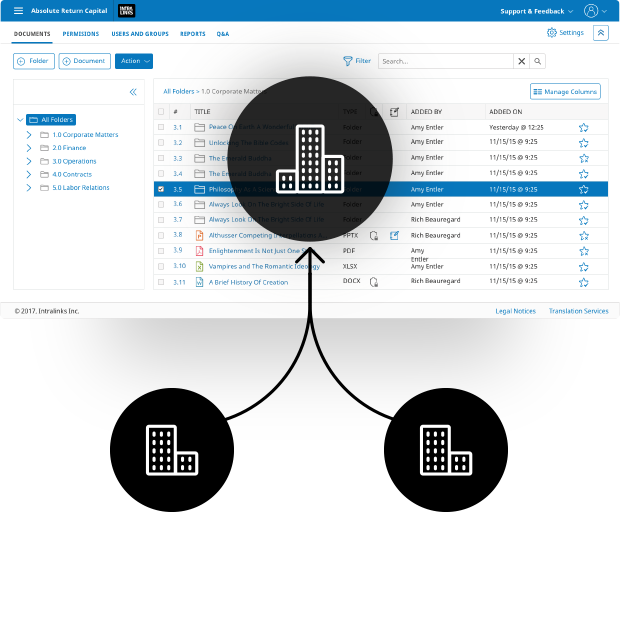 You're a master at crafting deals to maximize shareholder value. So, don't let that value fall through the cracks – not when Intralinks can help you navigate the post-merger integration process and help you realize expected synergies.
Set up a secure, controlled clean room for pre-close collaboration while maintaining mandatory information barriers

Seamlessly transfer information from sell-side virtual data rooms to integration teams

Lock and load content, users and permissions ahead of time, so teams are up to speed and collaborating on day one

Create a repeatable, best practices-based information structure that can be leveraged in future deals        

Safeguard corporate data and enforce security policies for every document, everywhere
Intralinks is a one-stop shop for corporate development. It provides a quick and easy way for us to keep track of all our critical information, stay aligned, and streamline workflow
Benefits
Work faster and smarter every step of the way.
Skip the learning curve. Intralinks' preconfigured workflows help you start faster and realize shareholder value faster.
Safeguard corporate data and enforce security policies for every document, everywhere. Lock down files anywhere and everywhere with information rights management and user permissions embedded in files.
Quick questions answered fast – and nothing falls through the cracks. We help you expedite Q&A so you can fast-track your deals.
Let the computer do the scut work, so legal can check out the red flags. That's how AI makes due diligence faster and more accurate.
Want to learn how we can benefit you?