We provide complete security.
So you can have complete trust.
Find out how Intralinks can keep your data safer.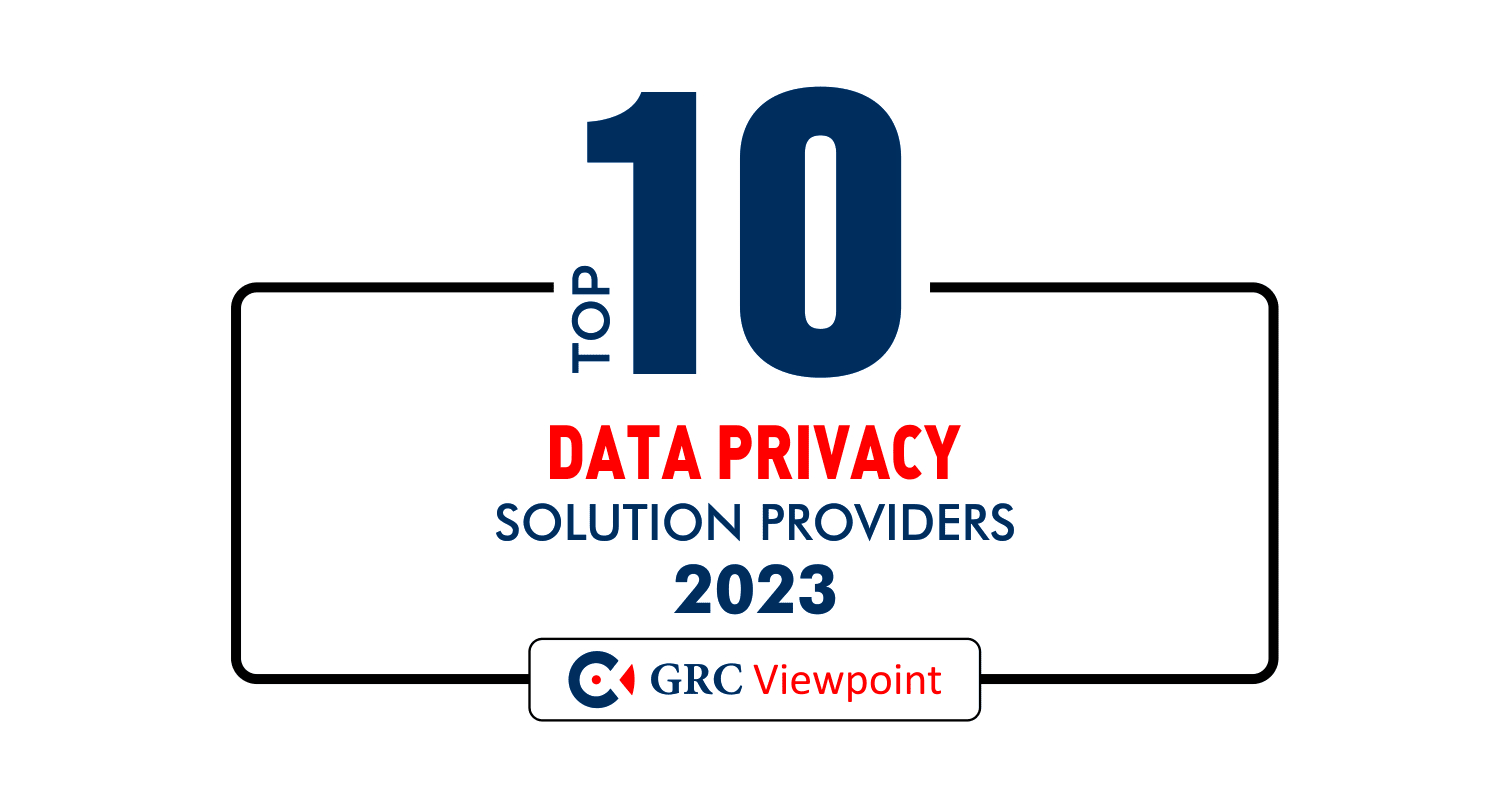 Named a 2023 Top 10 Data Privacy Solution Provider by GRC Viewpoint
Dealmakers Trust Intralinks
When data security is a priority, the choice is clear
View current system availability and performance
Explore how we protect your data
This integrated model provides the processes, controls and reporting required to protect your data and reduce risk.
Because trust matters.
Why do the most-regulated industries around the globe trust Intralinks with their sensitive, high-value information?
Because our exclusive holistic, multi-channel security model safeguards data at every level:
Document Security
Application Security
Platform Security
Operational Security
---
Document Security
Unless your information is locked at the file level, every email your team sends is a potential security breach. Intralinks automatically encrypts and embeds file-level security in every document, giving you control over who can open a file, what can be done with it, and how long it can be accessed.
Easy-to-manage file protection inside or outside your firewall
Dynamic watermarking to label printed documents and flag them confidential

Advanced encryption according to FIPS 197 standard with multi-tier, AES-256 key management protection
Application Security
Intralinks application-level security can restrict information access based on group, individual and device, as well as maintain audit trails and control sign-in requirements.
Configurable control of file, folder and workspace access by group, user and device

Full audit trails with real-time status and detailed compliance reports

Control of specific application functionality, including mobile device access; team resource management facilitated by assignable roles

Risk-based multifactor rules engine, data-driven authentication rules, channel-driven single sign-on (SSO)

Enhanced login and authentication with Intralinks Identity Services, offering increased protection and even greater control
---
Platform Security
Intralinks' platform-level security encrypts and protects data at every stage – at rest, in transit and in use – and provides reporting and analytics, enabling organizations to seamlessly comply with GDPR and other data privacy regulations.
Comprehensive audit reports and analytics for regulated and non-regulated industries
Extension of existing enterprise security technologies to maximize ROI

Global storage network to enable compliance with regional data sovereignty requirements

First VDR provider to achieve ISO 27701 certification – the highest standard in data privacy
Operational Security
Intralinks adheres to a robust set of protocols and personnel procedures to protect our network infrastructure, physical storage facilities and client data.
Geographically dispersed data centers, 24x7 facility security; fault-tolerant architecture, DDoS protection, web app firewall, secure DNS/website cloaking

High-level employee and contractor background checks, strictly enforced confidentiality agreements

User ID dissemination, robust and auditable change controls, business continuity plan, BSIMM process

Dedicated compliance team manages customer requests for onsite audits, external compliance reviews and security assessments of facilities, code and architecture
---
Audits and certifications
Intralinks has passed over 5,300 security audits of our physical data centers, source code, processes, applications and personnel management. We hold ISO 27001 and industry-specific certifications – and most recently, became the first VDR provider to secure ISO 27701 certification – the highest standard in data privacy. We're also the first VDR to attain TISAX certification, which is mandatory for global third-party suppliers, partners and OEMs that contribute to the German automobile supply chain.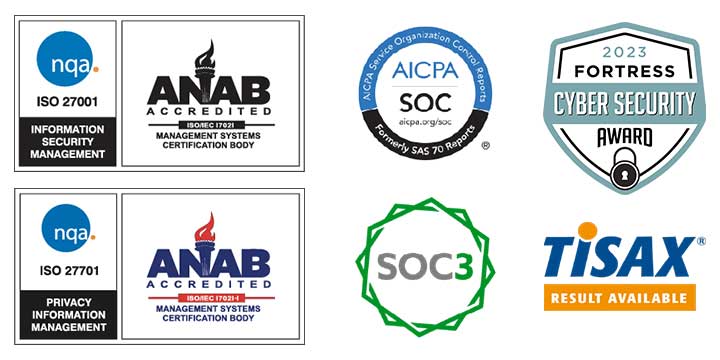 ---
Data privacy and sovereignty
The Intralinks Trust Perimeter™ is our comprehensive approach to data sovereignty. Solutions can be configured to meet data security requirements in any industry and in any region.
Distributed Content Nodes – Flexible architecture to enable in-region data storage and processing, ensuring content never physically leaves a regulated region
Intralinks UNshare®  – Information rights management that protects local or remotely shared files and other sensitive information from unauthorized access – even when downloaded
Legal Avenues – Adaptable to geo-specific regulations for data transfers, including EU-US Privacy Shield and Standard Contractual Clauses
Audits, Reporting, Compliance – Full audit trails of all user activity with the appropriate contexts for both regulatory inquiries and physical audits by our customers to verify our high standards
Governance, risk and compliance
Intralinks provides a comprehensive set of tools and assistance to support our customers in their governance and compliance journey.
Compliance Logging – Full tracking and event capabilities on all access and controlled document changes and activities
Compliance Reporting – Diverse standard and custom compliance reporting capabilities, with available flexible compliance reporting feeds for integration with customer systems
Governance Extensions – Fully enhance and consolidate business applications under IT governance and control; manage the full VDR lifecycle of workspaces to order, provision, run, retire and archive applications