Advisors
See how to keep your clients' deals moving around the clock – and around the world. It's like having all your deals right in your pocket!
Corporate Development Pros
Watch how to manage permissions, keep track of deal team activity and buyer interest, and solve work issues fast – all on the go!
The Power of VDRPro. In Your Pocket.
Mobile matters to our clients. How do we know? They told us.
Easily access deal insights
Leverage the Insights Dashboard to closely monitor deal-related activity, including most-active groups
Activate push notifications to get weekly updates on deal progress
Navigate folders and quickly scroll through or search documents
Seamlessly view and track VDR usage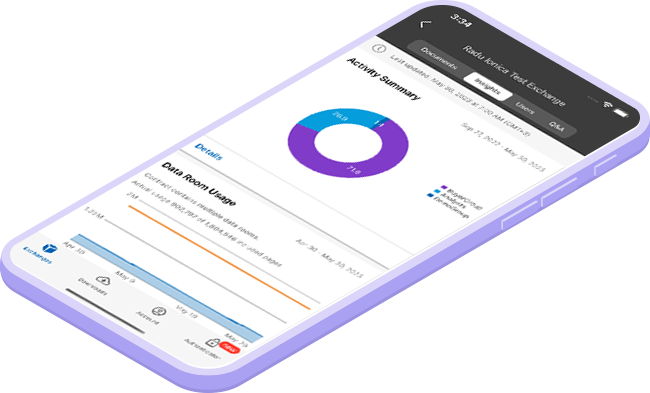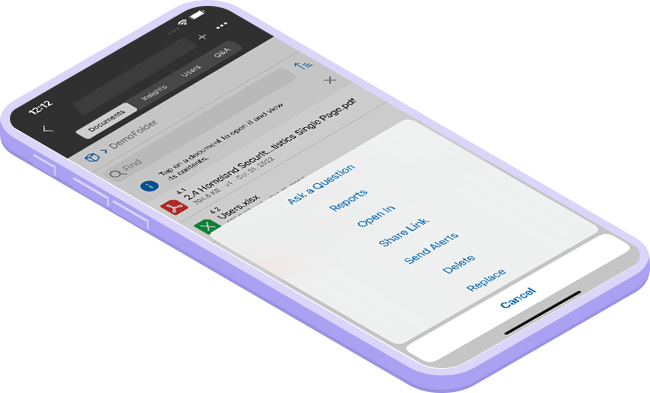 Seamlessly review documents
Rapidly search and filter files on document names, and bookmark favorites for quick access
Add or remove files you're sharing
Comment on files – allow colleagues to add and view comments
Annotate PDF files with an audit trail
Download documents for offline viewing
Easily and securely share folder or document links with your colleagues
Manage Q&A
Filter questions based on criteria of interest (priority, category, overdue) and view documents linked to questions
Propose questions as a buyer to the designated group, or delegate questions individually or in bulk directly to the seller
Receive instant feedback to questions so your deal doesn't slow down
Easily access the FAQ section in the app to quickly resolve any issue
Ask questions as a coordinator on behalf of a buyer, or change the category of a question to speed response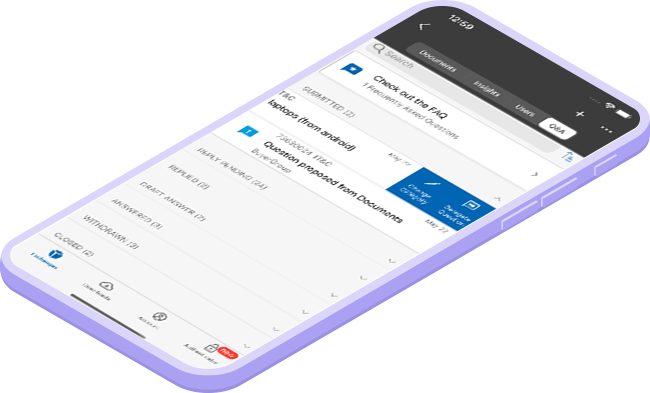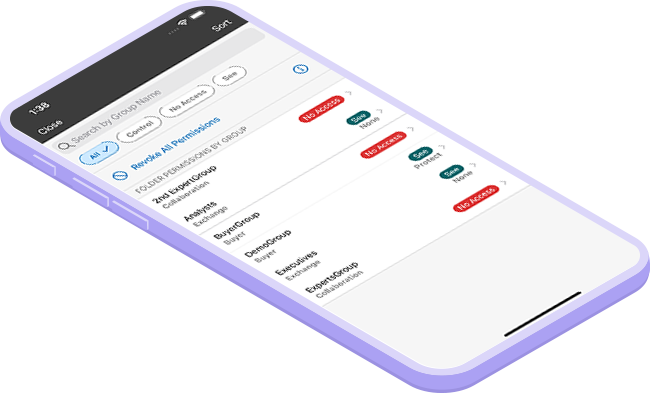 Maintain complete security
View and control document or folder permissions via your mobile device to grant, remove or update access rights
Store information in a secure location to protect against unauthorized access
Secure files with timeouts and device-level PIN code authentication to ensure your data is protected
Enjoy an additional layer of security with multi-factor authentication 
Harness the capabilities of Face ID identification (iOS)
Want to learn how we can benefit you?