Service is the Most Important "S" in SaaS
Service has always been a core value at Intralinks as we know it is vitally important to our clients. Our responsiveness and the quality of our project management and client support is essential to their success.
The news is in: Intralinks has won another customer service award!
This year's International Business Award for Best Customer Service Team recognizes the superlative performance of Intralinks' Global Enterprise Services organization. The award will be collected by Denise Simpson at a star-studded ceremony at the St. Regis Hotel in New York City, on the 14th September.
Service has always been a core value at Intralinks as we know it is vitally important to our clients. Our responsiveness and the quality of our project management and client support is essential to their success. But our Global Enterprise Services organization does not represent the full extent of the service we provide our clients. As a Software as a Service (SaaS)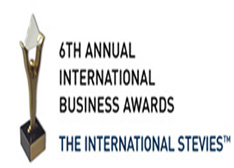 provider, we recognize that software is no more than a means by which a service is provided.
Intralinks strength is our ability to respond to the changing circumstances faced by our clients, rapidly and intelligently.
The Changing Nature of Business
The global liquidity crisis has led to decreased merger and acquisition activity but it has also heralded a significant rise in restructuring, refinancing and divestiture projects. For many companies and for Intralinks' clients, the ability to rapidly refocus has been critical to their survival, not just their prosperity.
Restructuring initiatives tend to be urgent. The responsiveness of a company's virtual dataroom provider and the efficiency of the service they provide to prepare, structure and project manage the information, to enable the rapid restructuring of businesses and their assets, is paramount.
More transactions, tighter schedules, faster setup and deployment and limited money to invest represent a new paradigm. This has been a huge challenge and an opportunity for Intralinks to prove we are a dynamic organization that can rapidly adapt and change, remodeling our service to meet the evolving demands of our clients.
The Changing Nature of Customer Service
How did Intralinks respond to these changing forces without increasing our cost base and without passing increased costs to our clients who were already feeling the pinch of economic downturn?
We began by listening to our clients, their issues, their concerns, their priorities and their requirements of us. We developed a plan that changed the software platform, changed the service offering, changed the knowledge and expertise of the client services team, changed how we answered the phone and answered web enquiries and handled inbound emails. We changed our company, top to bottom, and changed the way we all work, changed the service we all provide.
Specifically, we improved our software, making it:
• Faster to use and easier to use, more intuitive user interface
• Easier for customers to set-up and manage themselves (if they prefer)
• Able to manage all file types without time-consuming conversions
• Collaborative, enabling reviewers to engage in conversations on-line leading to faster transactions
• Accessible from mobile devices such as the BlackBerry
• Searchable using full text search capabilities
We also improved our services by:
• Re-training and re-certifying all of our staff in restructuring, ensuring they understood the restructuring processes and the issues faced by our clients
• Increased our responsiveness, ensuring response to calls and other inbound enquiries 24/7/365 through a network of international response centres providing multi-lingual support
• Emphasized the training of our clients to be more self sufficient, giving them increasing independence when requested
I think Intralinks has demonstrated that service is in our DNA — that service is not a department but that it is core to everything we do. Perhaps we redefine the term and our Software is a Service.
Proof that we provide this service well is that we continue to extend our expertise, increase our capability and grow through the toughest economic environment in recent times by adapting our business to address the rapidly evolving requirements of our clients.
This is why Intralinks been awarded a 'Stevie' for Customer Service, and it is why our whole company takes pride in this achievement.