ACQ Awards: International VDR Provider of the Year
Date: 09/24/2015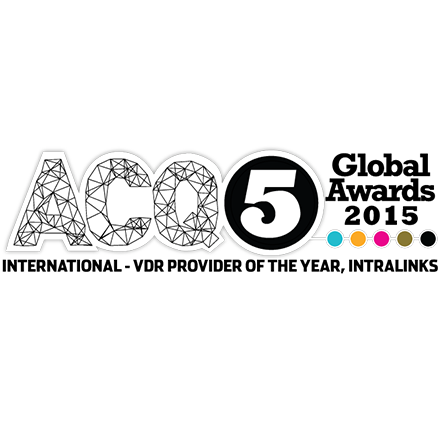 ACQ has awarded Intralinks International VDR Provider of the Year.
This is the fifth consecutive year ACQ has awarded Intralinks as a top VDR provider across several categories.
The annual ACQ Global Awards celebrate achievement, innovation and brilliance in the M&A sector, as they recognize outstanding individuals and businesses selected by industry professionals. The awards' objective is to empower users with the ability to make smarter decisions by gathering information from and about the sector.