Deal Networks and the Evolution of Getting M&A Deals Done
New research reaffirms growing influence of social media and deal sourcing networks on the M&A industry.
In 2013, Intralinks conducted a global survey of M&A dealmakers to understand how technology and specialized deal networks influence M&A deal sourcing.
Recently, Intralinks conducted a follow-up survey to measure how attitudes towards, and adoption of, these technologies have shifted over the last two years. Over 700 dealmakers from around the world participated in the survey.
---
Check out some of the highlights from the report: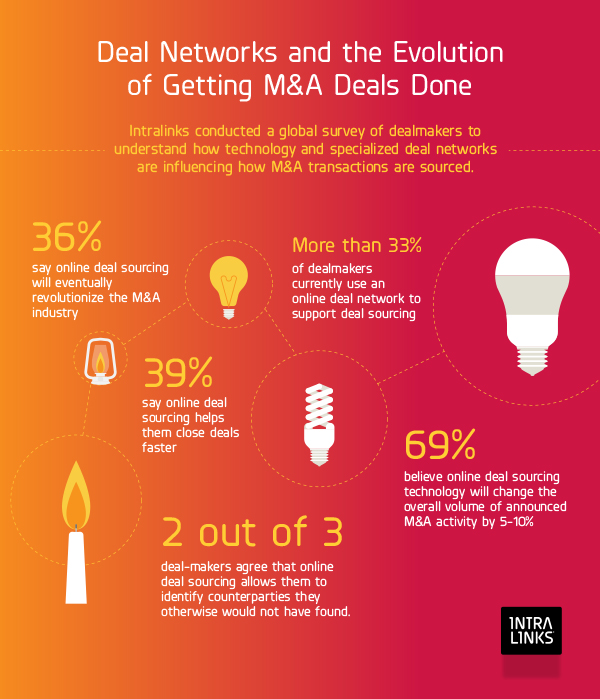 Watch our video:
Robert Landis of The Riverside Company discusses the value of using Dealnexus for online deal sourcing. "We're constantly finding new brokers that we didn't even know about."