Deal Sourcing
Join the largest online M&A Community
Find the right deals right now.
Connect to the source—the Intralinks deal network.
Tap into the world's largest deal sourcing network and connect with 12,000 dealmakers, 7,000 member firms and 3,800 investment banks and M&A advisory firms around the world.
Join our community, and we'll make the introduction. The Intralinks user community is the most extensive network of qualified M&A dealmakers in the world, and it's delivered to you on the largest deal sourcing platform that presents actionable deals straight to you.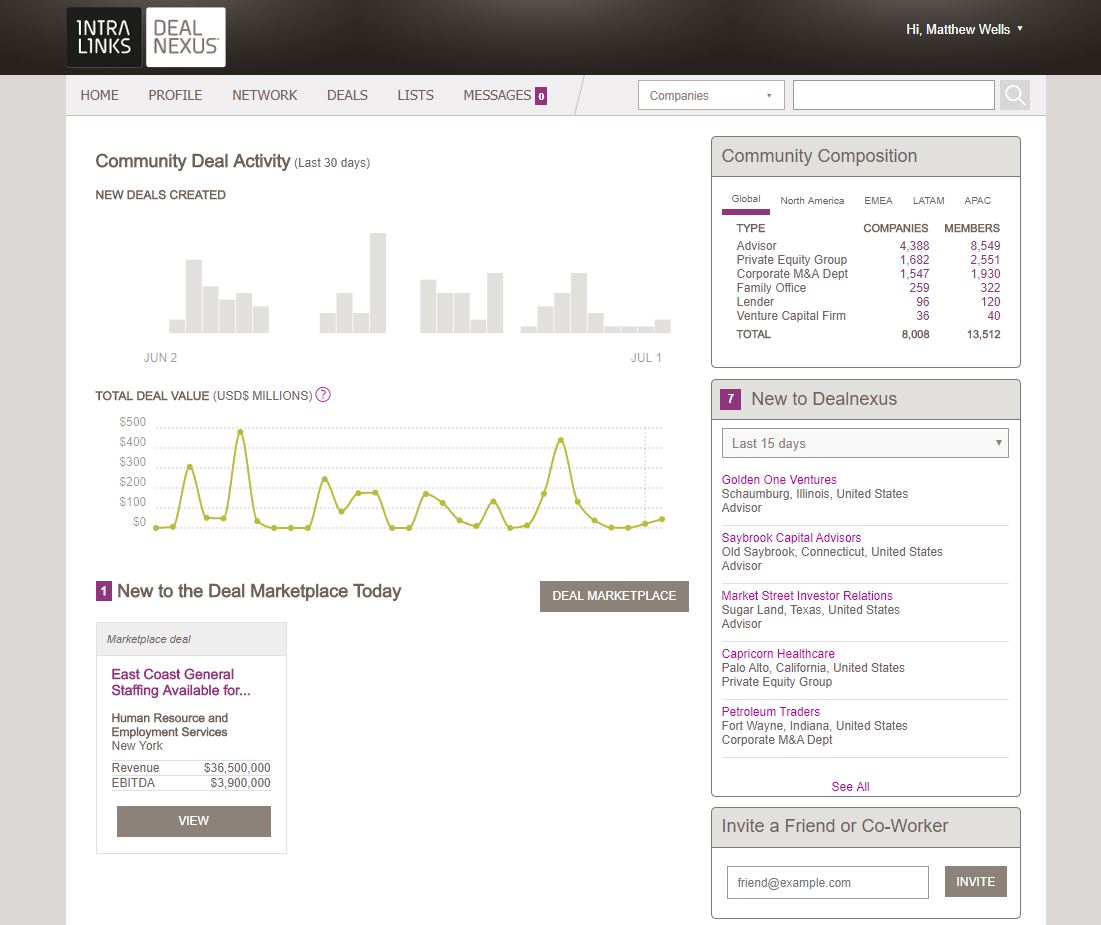 Leverage the only deal sourcing platform that accelerates the deal management process – from sourcing and deal marketing to diligence and close.
Find quality buyers with our intelligent matchmaking that helps you build your buyer's list—fast

Identify relevant opportunities that match your investment criteria

Research buyers, advisors and portfolio companies

Unlock synergies across the M&A deal lifecycle with a platform that accelerates deal flow at every stage in the dealmaking process
Intralinks Dealnexus eliminates a lot of the traditional grunt work involved in taking a deal to market – spending hours researching potential buyers and sending out emails or making phone calls.
Benefits
When you're part of the world's most extensive online M&A community, you find the best deals. 
Safeguard corporate data and enforce security policies for every document, everywhere. Lock down files anywhere and everywhere with information rights management and user permissions embedded in files.
Focus on your investors, not your software, with our intuitive user interface.
Want to learn how we can benefit you?