5 minutes
Why Companies Should Promote Gender Diversity: In Japan & Beyond
7 July 2021
A conversation with Maya Ito, a partner at Nishimura & Asahi, ahead of her opening keynote address at WomenIN Forum 2021.
SS&C Intralinks will host the inaugural WomenIN Forum 2021 on July 14, 2021. The goal of the virtual conference is to provide a forum for our global community to exchange ideas about career development and personal growth.
Among six accomplished keynote speakers is Maya Ito (pictured below), a partner at Nishimura & Asahi, who has over 20 years of experience. In her opening address "Why Companies Should Promote Gender Diversity: In Japan & Beyond," Ito will discuss her professional path working at Japan's largest law firm.
Ahead of her keynote, I spoke with Ito about the challenges of the current remote-work environment due to the COVID-19 pandemic, the adoption of environmental, social and corporate governance (ESG) in Japan, and the benefits companies achieve when they embrace gender diversity.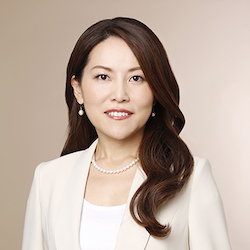 SS&C Intralinks: How has remote work affected workers in Japan, specifically ones involved in conducting transactions that would normally be done face-to-face?
Maya Ito: During the first COVID lockdown in 2020, many companies, especially in Tokyo, decided to have employees work from home. Until then, remote working was a foreign concept with people living in Tokyo who had grown accustomed to crammed subway trains and living in "smaller but closer" residences. When restrictions were lifted, there was a realization that remote working was doable, and the notion of commuting daily in a crammed train to central Tokyo was challenged. Professionals across industries began to seek larger homes even if they found themselves further away from downtown Tokyo. Some even actually moved to the suburbs!
How have teams leveraged technology for business continuity during lockdowns?
In our firm, the biggest challenge was to figure out how secretaries could continue work during the lockdown. Pre-COVID, remote PCs were not supplied, and that had to be resolved quickly. As a law firm, information security was our top priority, and setting up these devices proved to be quite a difficult task. However, in just a couple of months, remote working across the firm became the norm with Zoom, Webex and Teams becoming indispensable tools. The legal industry in Japan is often judged to have low IT literacy. Japanese courts still use fax machines for communications, but since COVID, the market gradually digitized to catch up with the rest of the world.
While there is optimism in many markets around the world, some still see a degree of uncertainty and risk. Are there any specific questions you're hearing from clients right now? Are they looking for guidance in any particular areas? If so, how are you advising them?
Most of the work I'm involved in remains highly confidential due to my job nature. But as a general view, we hear financial struggles from companies in areas such as aviation, travel, food, event production and hospitality. We generally advise them in procurement for financing.
You have experience working on cross-border projects. How have you managed to overcome travel bans and the lack of in-person meetings to accomplish work on behalf of your clients
I used to travel approximately once a month overseas to meet clients across the world. There are many benefits to traveling for in-person meetings; one gets to better know someone else than via a virtual meeting. There certainly was a learning curve when virtual meetings were the only way forward. For existing clients, business continuity did not prove to be a challenge. However, for new clients, the absence of face-to-face does mean more intensive and frequent discussions in order to bridge the distance between the client and ourselves.
We've heard stories of dealmakers using drones to conduct site visits. Do you have any due diligence war stories to share?
Yes. In one of my deals where we were trying to acquire assets in the U.S., drones were used to conduct site visits. This was useful in providing us an overview of the site, but it was still difficult to get to the finer details. For example, when conducting due diligence for solar power plants, businesspeople wanted to see not only the overview of the whole site, but also inside the site and the specifics of panels, modules and cables. Some advancements are required to take this level of due diligence to the next level.
ESG is top of mind for many organizations around the world. In your view, what has adoption been like in Japan? Where will it go in the next 10 years? 
Japan is slowly catching up with the rest of the world in terms of ESG. Tokyo Stock Exchange, Inc. (TSE) has partially revised the Securities Listing Regulations pertaining to the revision of Japan's Corporate Governance Code (the "Code") with effect from June 11, 2021.
The Code was compiled in 2015 and revised in 2018, and the Guidelines for Investor and Company Engagement (the "Guidelines") were compiled in 2018. This is the second revision of the Code and the first revision of the Guidelines.
The revisions include promoting diversity, such as the disclosure of policies and voluntary measurable targets in respect of promoting diversity in senior management by appointing females, non-Japanese and mid-career professionals, and disclosure of human resource development policies ensuring diversity, including the status of implementation.
It also gave further attention to sustainability and ESG, such as developing basic policy and disclosure on a company's sustainability, and enhancement of quality and quantity of climate-related disclosures based on TCFD recommendations or equivalent international frameworks at Prime Market listed companies.
This revision will push Japanese companies to move forward with diversity, sustainability and ESG. In my opinion, together with the pressure of ESG-focused investors, Japanese companies will move toward international standards.
You're speaking at SS&C Intralinks' WomenIN Forum. What points are you planning to share with attendees?
I will be speaking on recent movements of the Japanese corporate governance code and trends of Japanese companies focusing on gender diversity. Furthermore, I will discuss tips on how to enhance gender diversity based on my 20 years of experience in a Japanese law firm. I'll include stories of my friends and colleagues who also had made great efforts to promote gender diversity in their workforce.
Sign up for our newsletter for must-read market analysis and thought leadership, delivered right to your inbox.