1 minute
Business Intelligence Group Awards SS&C Intralinks' DealVision Most Innovative Product of 2020
13 April 2020
It's our second BIG award of the year.
SS&C Intralinks' DealVision, a solution that leverages artificial intelligence (AI) to identify important language from the project's data room, streamlining the often laborious and time-consuming due diligence process, has been garnering rave reviews from dealmakers and organizations alike.
Now we're pleased to share that the Business Intelligence Group (BIG) has recognized DealVision with an Innovation Award.
In related news, SS&C Intralinks for Deal Marketing, a solution that streamlines the painstaking deal marketing process during an M&A transaction and gives users the ability to market deals faster and with fewer mistakes, was also a recipient of a prestigious Innovation Award.
The annual BIG Innovation Awards "recognize organizations, products and people that are bringing new ideas to life in innovative ways." Every year BIG selects a product "whose innovative approach or product has caused market or customer disruption."
BIG is an organization dedicated to helping companies and individuals get recognition for their leadership and accomplishments. BIG represents the first crowd-sourced industry awards platform. The BIG Group recruits industry experts as judges for its various awards selection process.
A huge thanks to BIG for the honor. Gracias. Merci. Danke. Obrigado. Grazie. THANK YOU. To learn more about DealVision, click here.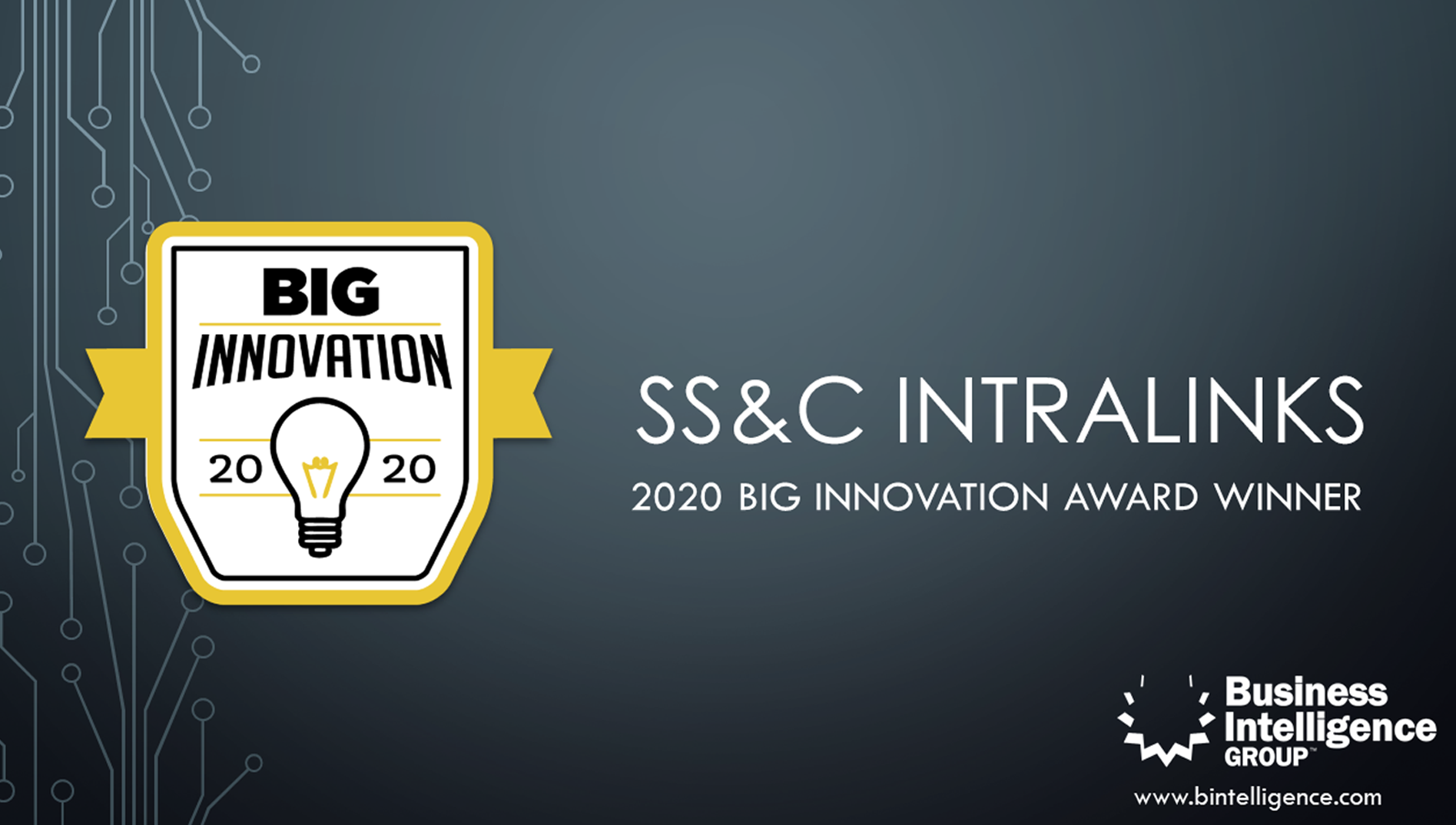 Aiko Suyemoto
Senior Associate, Product Marketing
Aiko Suyemoto is Intralinks' Senior Associate on the Product Marketing team, supporting the M&A, Banking and Securities and Alternative Investments lines of business. She also has experience in corporate communications and business consulting.
Sign up for our newsletter for must-read market analysis and thought leadership, delivered right to your inbox.