Initial Public Offerings (IPOs)
You need to prepare for an initial public offering (IPO) and share large volumes of sensitive content with parties inside and outside the company efficiently and securely.
VDRPro (Intralinks' virtual data room) helps you accelerate your IPO process and capitalize on market conditions.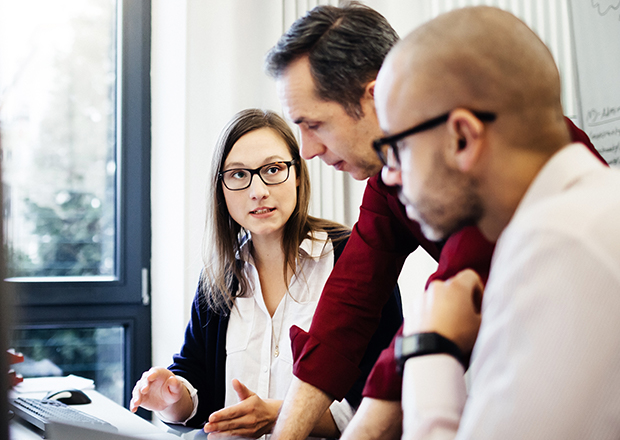 Accelerate the IPO process.
IPOs can be stressful and complex, with regulations, internal processes and effective systems and controls creating additional challenges to gathering and providing the information required. Advance preparation can be a complex, time-consuming, and resource-intensive process. To achieve a successful IPO and avoid risks, careful planning is critical.
To structure, market and price your offering effectively, real-time collaboration across all parties is essential. To guarantee information integrity and craft compelling marketing materials, the deal team needs to be able to share, protect and control data within a commonly accessible platform.
VDRPro enables your entire team to run a smoother IPO process. Leading law firms, investment banks and corporations rely on Intralinks to streamline their IPOs by providing a secure, centralized, auditable information exchange. Using VDRPro, you can more easily prepare and share key sensitive documents such as board minutes, financial forecasts and roadshow presentations. You can also use Intralinks to conduct underwriter and legal due diligence, track deal progress, communicate during the roadshow and facilitate a dual-track process. Intralinks also helps to maintain a unified view of content throughout the deal and supports version controlling of documents to ensure all parties are working with the latest versions.
Streamline your IPO with the following key features:
Upload and store documents in a central location that all authorized parties can access  
Workflows allow you to control document requests, submissions, reviews and approvals, optimizing collaboration during the IPO process 
Reports help track document review, helping to keep the IPO process on track 
View and access documents from the road securely via Intralinks Mobile App for iOS and Android 
Robust search capabilities to enable you to quickly find precise information in your VDR 
Built-in Q&A module provides a convenient way for the deal team to manage and organize questions from all parties involved  
Rigorous ID and password protection protocols keep you in control of who has access to your VDR and allows access control down to the document level 
Security features protect sensitive documents with watermarking or locking to prevent printing, saving and/or forwarding 
Closing archives include all IPO documentation, as well as a full record of disclosure and document access to support compliance 
Want to learn how we can benefit you?