Gresham LLP was one of the first private equity firms to embrace electronic document sharing with its limited partners. Switching to Intralinks® enabled Gresham to streamline and improve its investor reporting and fundraising. 
"Intralinks made the whole fundraising process incredibly efficient. We could give our investors the information they needed without worrying about time-consuming administrative tasks." 

– Paul Thomas, Partner, Gresham
The Situation
Managing investor communications is one of the most time-intensive activities for private equity firms, both when raising new funds and reporting results of existing funds. After raising money for its first fund, the firm began marketing its second independent fund, Gresham 4. The firm agreed its existing solution would not facilitate an efficient and timely sharing of information.
The Problem
Initially, Gresham opted for a well known secure extranet. Unfortunately, the set-up proved to be time consuming and the costs for software licenses for external users quickly added up. Also, the system did not allow security to be added to individual documents, only to the user. Gresham's investor relations team needed to build and maintain sites for each individual investor.
The Implications
While Gresham's business is UK-focused, its investors are global. The advantages of a tool designed specifically for sharing confidential information with stakeholders outside the firewall quickly became apparent. They needed to quickly structure their solution to best meet the firm's and its investors' needs.
The Solution
To market its Gresham 4 fund, the firm chose Intralinks ExchangesTM. Intralinks provided a rapid and easy set up and within days, the firm had a streamlined way to quickly send documents to potential investors, and provide trouble-free access to the due diligence material. Unlike Gresham's previous system, Intralinks required only one exchange, with access to each document set for individual investors. 
The Result
Intralinks provided investors secure access to the due diligence material any time, from anywhere. In one month, the firms' £340 million Gresham 4 fund closed over-subscribed — a definitive stamp of approval from investors.
The Benefit
A number of Gresham's investors already used Intralinks on other projects and were able to access all of their documents in one place. Those who were new to Intralinks were surprised at how convenient it was for them to access the documents that allowed them to evaluate the fund. Based on the success of using Intralinks for its fundraising process, Gresham decided to expand the use of its exchange to complement the firm's internal tools. Today, Gresham uses Intralinks for all fund reporting. Having the ability to prepare and upload all the reports and provide access when needed has eliminated the costly, laborious and insecure process of sending documents by mail, courier or email.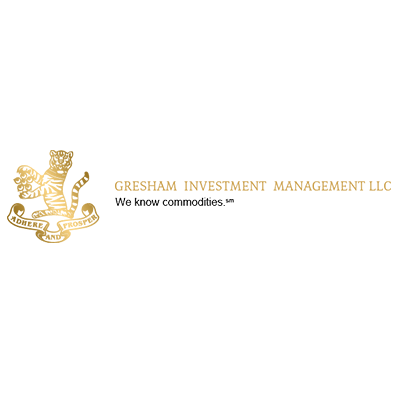 By the Numbers:
First: Gresham LLP was one of the first private equity firms to embrace electronic document sharings
One Number of months it took to over-subscribe the Gresham 4 fund
£340 Million: Size of Gresham 4 Fund